---
Step 49 - Duplicate And Transform the Particles
Duplicate the particles and flip them horizontal and vertical. Place them on right side of the screen.
---
Step 50 - Adding Shadow to the Screen
Now you will add some shadows to the screen. Select both layers with the screen and duplicate them. Press Ctrl+T and transform them as in the picture below. Ctrl + click on this new layer to activate the mask and then go to Edit > Fill... (or press Shift + F5) and fill it with black color.
---
Step 51 - Adding Gaussian Blur
Now you need to add some blur to the shadow. Go to Menu > Filter > Blur > Gaussian Blur... and set Radius on 1px. Press OK.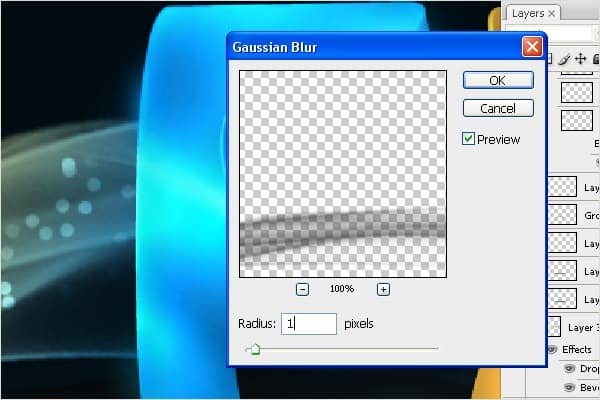 ---
Final Results
Here is the final design of the wallpaper. Thank you very much for reading the tutorial. Hope it was useful for you!
---