Step 77
Select all swirls and press Ctrl + C to copy. Now Paste in Photoshop. Duplicate and arrange them over the model's jacket.
Step 78
We need to create a custom pattern (in a separate document). Take the Pencil Tool and set the stroke width to 2 pixels. Turn off the background Layer. Put a dot. Make a 7 x 7 pixels selection starting from the corner of the dot. Now go to Menu > Edit > Define Pattern. Press Ok when dialog box appears.
Step 79
Here is the area I want to apply the pattern. I selected it using the Pen Tool and converted into a selection. Then press Shift + F5 (Menu > Layer > New Fill Layer > Pattern) and locate the pattern you just created and press Ok. That should fill the area with our custom pattern.
Step 80
We are almost there. I am not satisfied with something. That is the hair. The galaxy is a bit strong there. So we need to calm it down.
Step 81
Click on the galaxy layer. Pick a soft brush. Set the brush color to #284965. Paint over the hair region directly on the galaxy layer. Don't paint over her face while brushing, be careful. Well I think it is much better now and the hair is looking good too.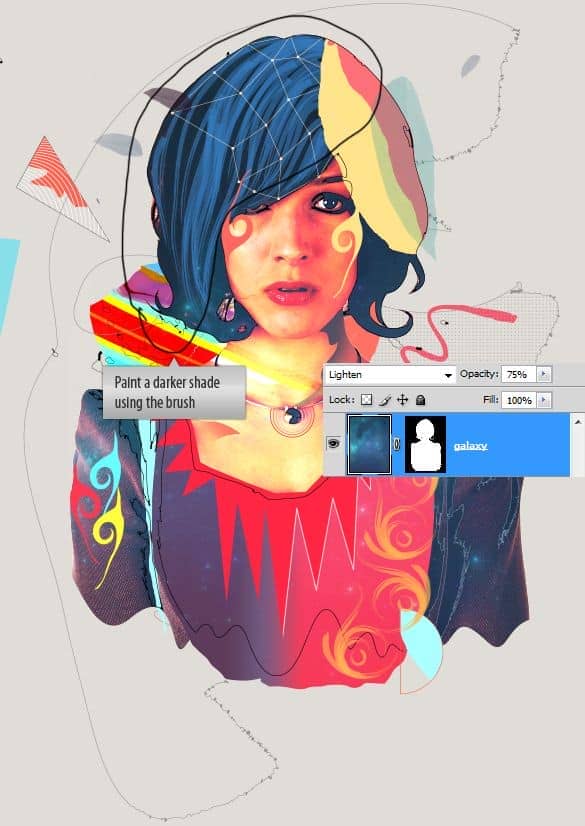 Notice the difference.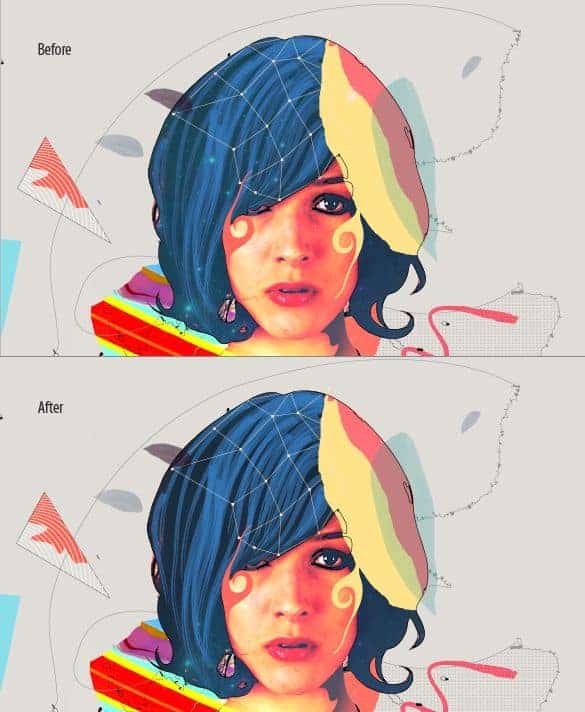 Step 82
Title Added. The font I used is Motel King. You may like to use your own font.
Step 83
Finally get back to the background layer. I feel it is too solid, so let's add a Layer Mask to the background layer. Hide some of the background by painting with a brush, color set to black. This will reveal the white background beneath it. Well if you don't have the default white background in your document, create a new layer and fill it with #ffffff and place it below the current layer. Once you did it, I will say that's it, we just finished it Successfully!.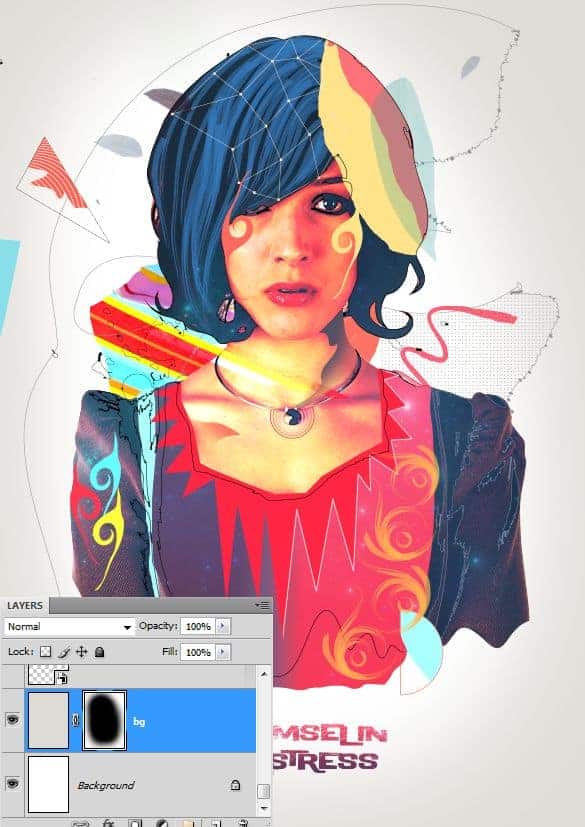 Final Results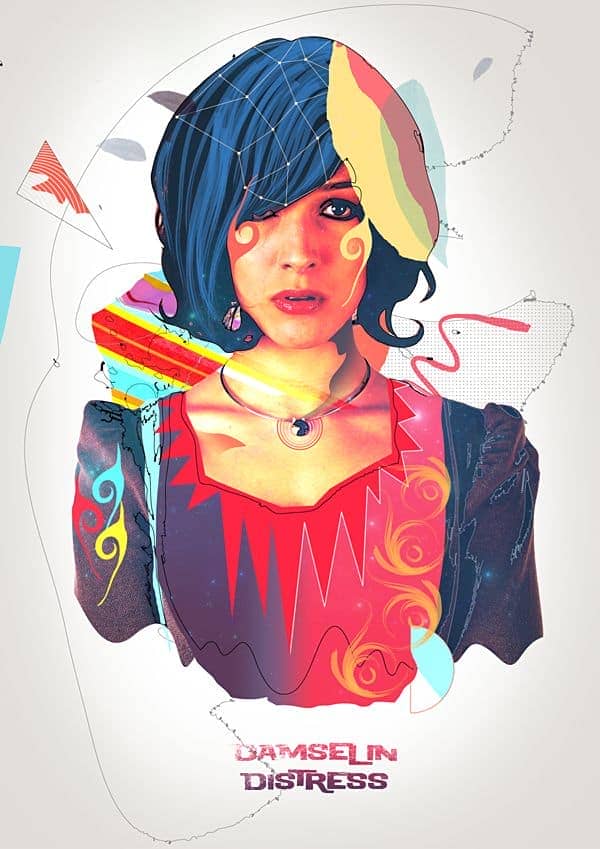 Tutorial by Niranth M