Step 59
Open the image "Nebula1". Select all and copy paste in our scene. Place the layer as shown below.
Step 60
Change the blending mode of the nebula layer to Color Dodge and lower the Opacity to 70%. In the layer mask hide all the bright areas and hard edges.
Step 61
Open the image "Nebula2" and do the same operations as we did at step 59 and 60 but this time in the layer mask reveal only the portion above water.
Step 62
Finally let's add a vignette to our scene. Create a new layer and fill it with white. Go to Filter > Lens Correction and use the settings shown below to create a vignette. Change the blending mode of the layer to Multiply and if the effect is too strong add a layer mask and hide the places where dark clipping occurs.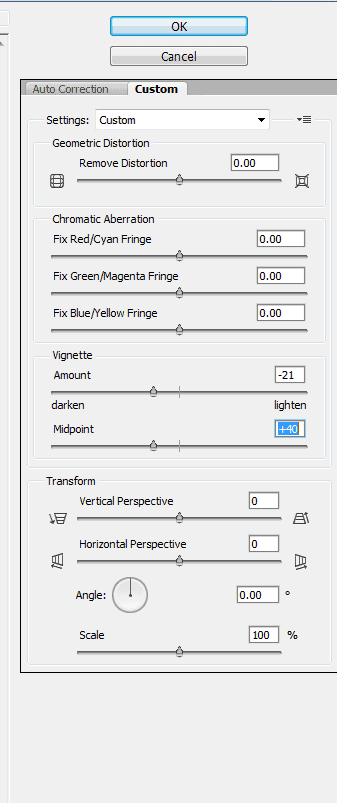 Final Results
Download the PSD
Tutorial by Johan Sandu