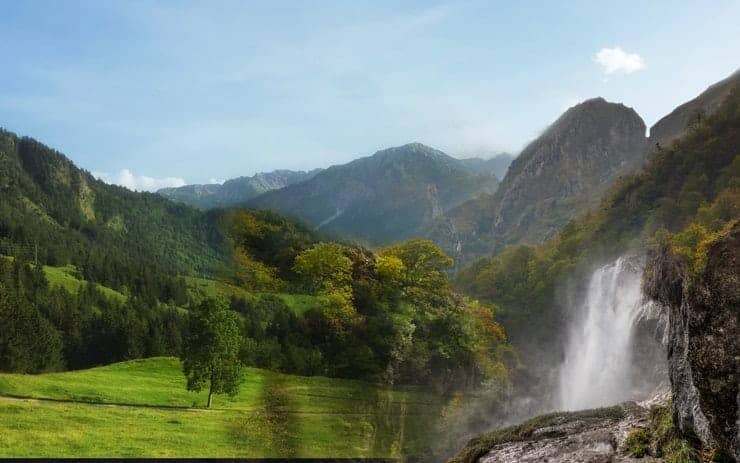 Step 8
Add the waterfall 2 image below the mountain 1 layer but above the mountain 2. Resize it using the transform tool (CTRL + T), so we get the waterfall. You may also notice I am placing it below the mountain 1 layer so I can cover rough masking parts of the mountain 1 layer. Since both images parts match each other therefore we are free to add any parts either of waterfall or mountain 1 layer. That we'll make the blending easier.
Add layer mask to the mountain 2 layer. Using a soft round black brush hide the highlighted part of waterfall 2 image to blend it properly.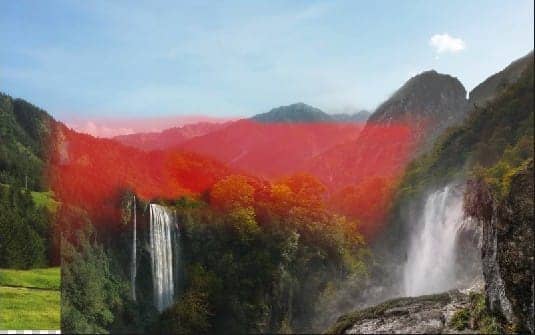 Here are the results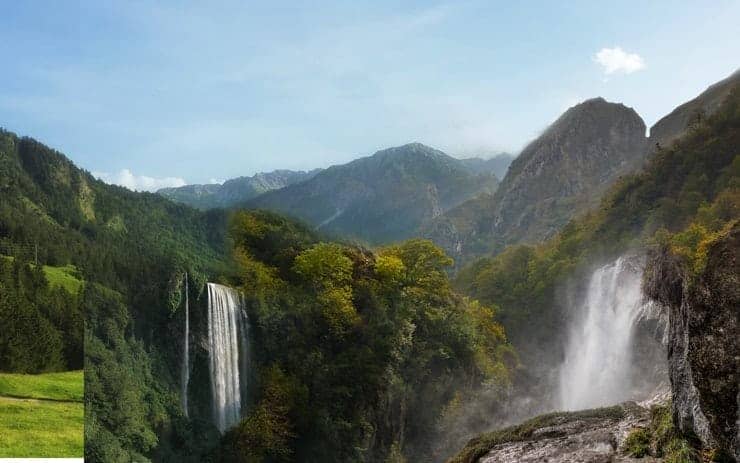 Step 9
I need some more parts of mountain 1 layer over the waterfall 2 layer to cover it up. To do this, duplicate the mountain 1 layer by pressing (CTRL + J) on keyboard. Move it little bit to left as shown in the image below.