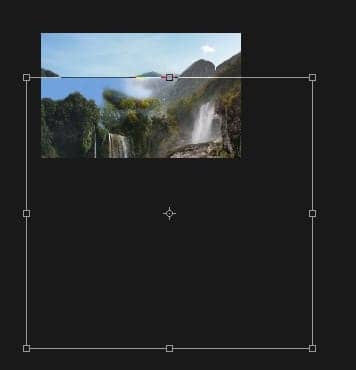 Here you can see how I placed it after transforming it.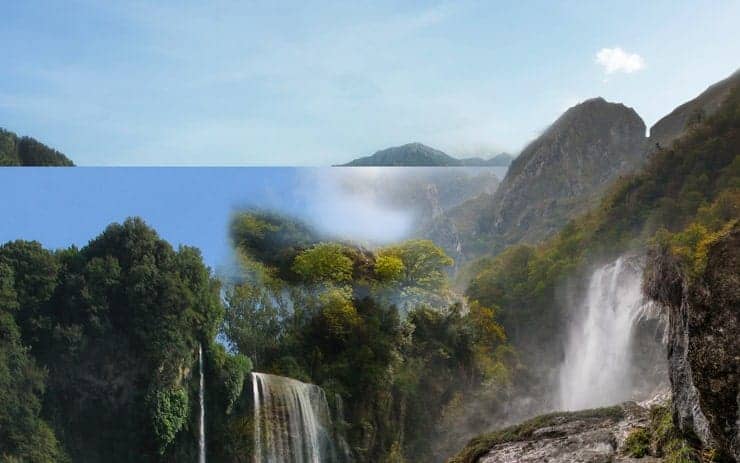 Hide all the parts of 'waterfall 2 again' layer using layer mask but keep the selected parts (see the image below) of 'waterfall 2 again' layer to blend it with waterfall 2 layer.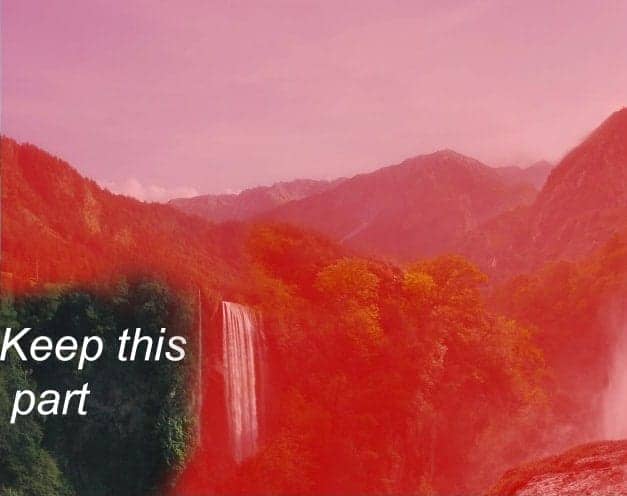 Here are the results after masking. As you can see we've very decent blending for all the stock images.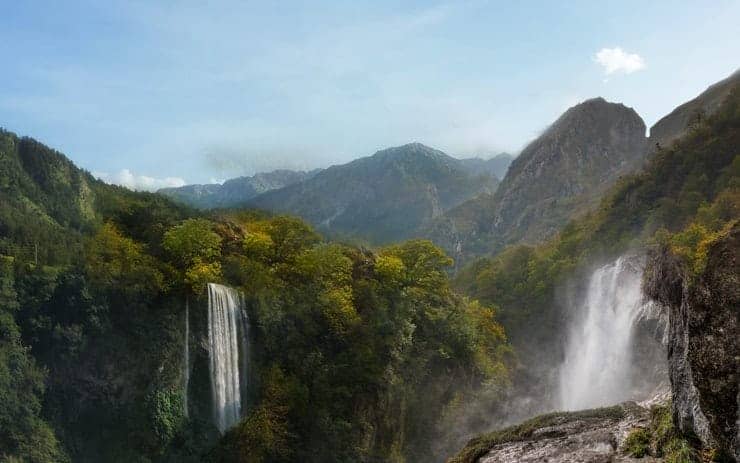 Step 11
Now let's add sky to the scene. Select the mountain 2 layer and add a layer mask to it. Hide the selected part of mountain 2 layer using soft round black brush.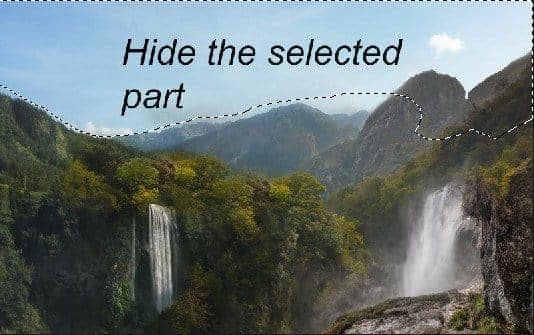 As I said earlier in this tutorial that I'll give you a quick tip to blend mountains image with another image without getting any hard edges. The trick you've already learned in this tutorial (when masking mountain 1 layer) but did you notice that I've also hided the edges of mountain 2 layer using very low opacity for brush about 10% to 20%. So I can the blend the mountain 2 image with sky without getting any hard edges otherwise edges of mountain will look sharp and everyone don't want that. Same thing I've done with mountain 1 layer. If you are not good in masking then you can also use the Blur tool to soften the edges. With this technique you can blend any mountain image with another image or with sky image like I am doing it.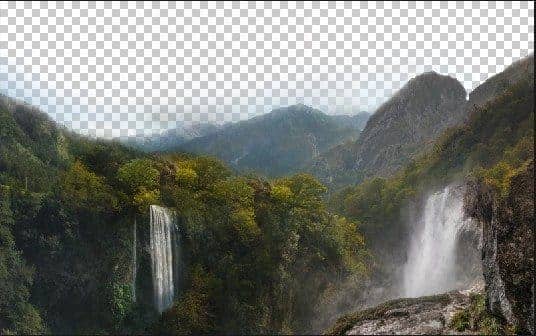 Step 12
We've masked the sky parts of mountain 2 layer and now let's add the sky image to the main document. Add the sky image under the mountain layer and let's see we are getting any hard edges of mountains.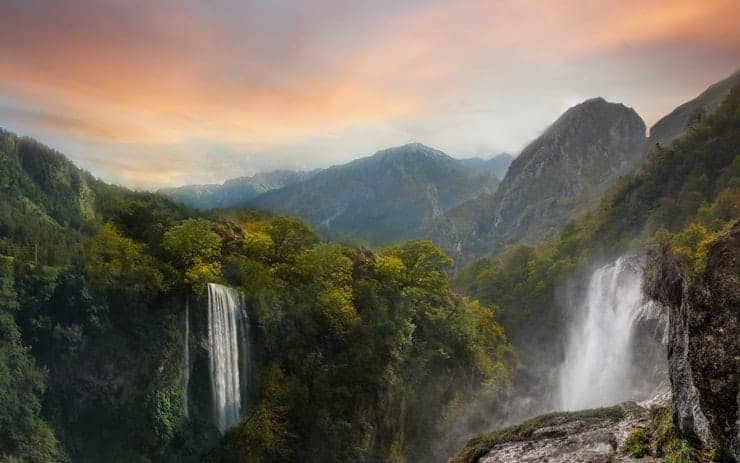 As you can see that the edges of both mountains properly blended with sky image using simple quick tip.
Let's take a look at my layer panel so you can see how my layer panel is arranged with all the layers.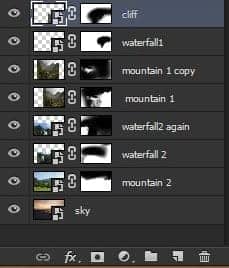 Step 13
We've our basic ambient ready and it's time for coloring using adjustment layers. Let's start with the bottom layer sky. Add a Curves adjustment layer (Layer > New Adjustments Layer> Curves) to the sky.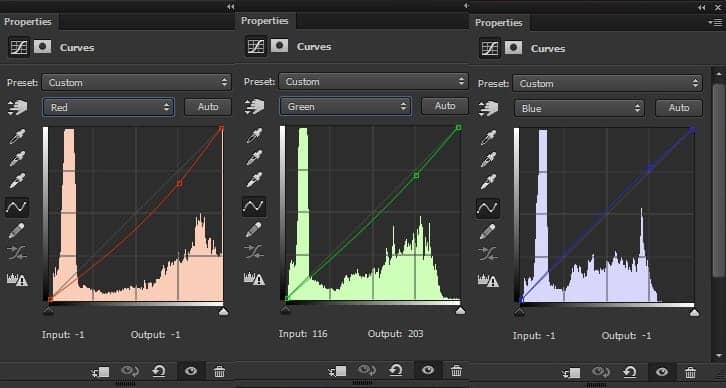 Here are the results with added cyan, green and blue tones.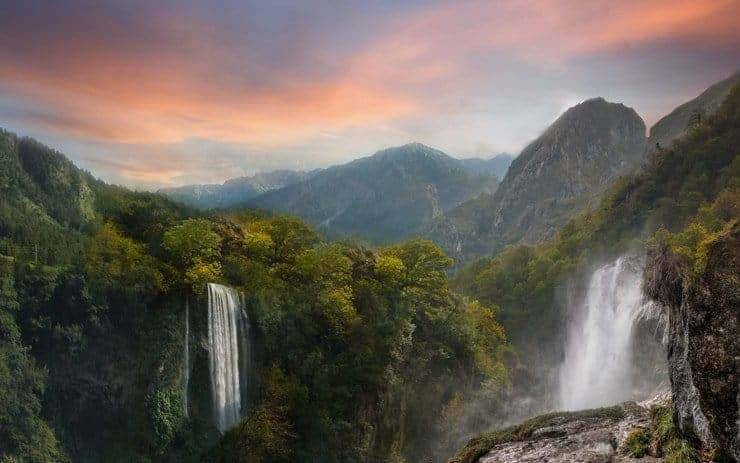 Step 14
Make a Color Balance adjustment layer to sky and only change the midtones values. Here are the setting.