Step 6
You may also notice that the left part of the document is still empty. So let's add some more stock to the document. Add the mountain 2 image below the mountain 1 layer. I am hiding the visibility for the rest of the layers so you can clearly see how I placed the mountain 2 images.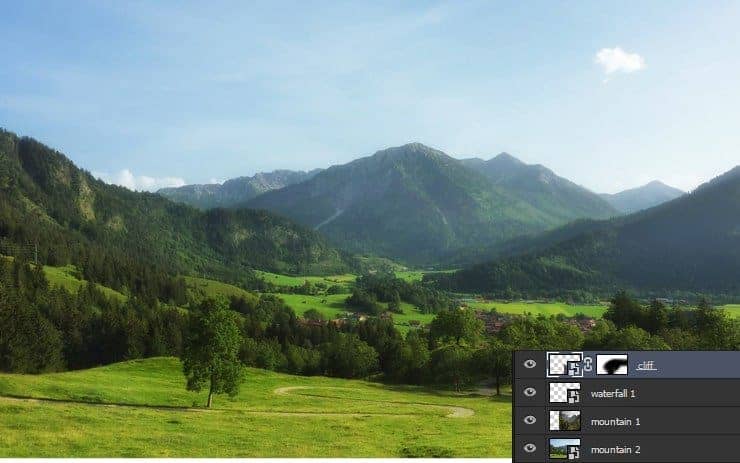 Here are results with all layers.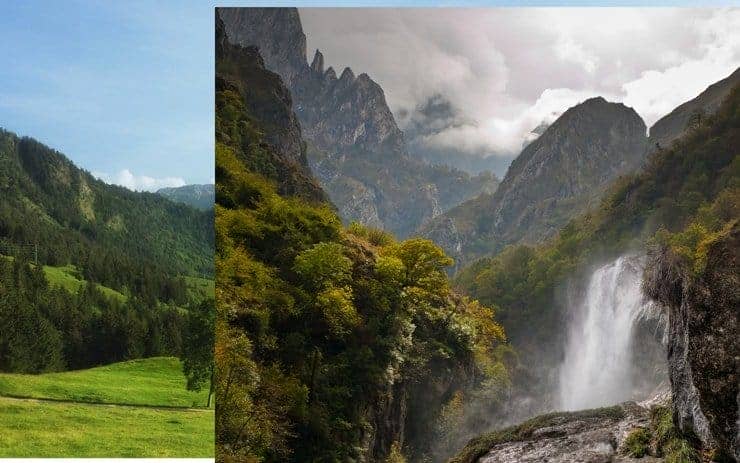 Step 7
Add a layer mask to mountain 1 layer and using a soft round black brush hide the highlighted red parts of mountain 1.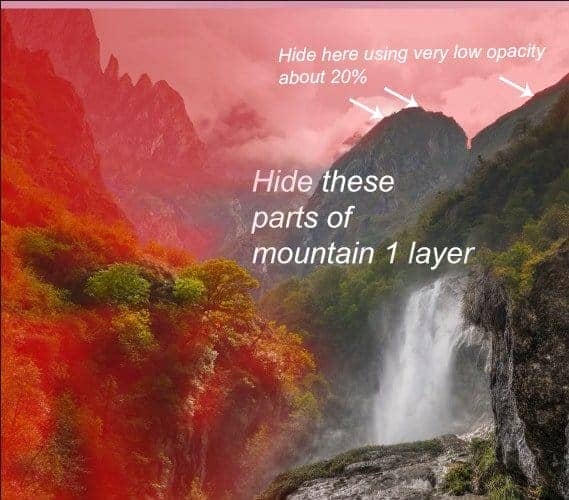 Here are the results. Don't worry about the rough masking, we'll blend them in the next couple of steps. I am leaving some parts because we'll fill up all the parts using waterfall stocks. If you don't want to leave them then mask it as well and further you can use the mountain 1 layer below parts when you feel that I need some more parts of the mountain 1 layer.