Note : that I am using Adobe Photoshop CC 2014 for this tutorial but you can follow it using Photoshop CS3 or newer.
Tutorial Resources
Step 1
Start by creating a new document by selecting File > New and then set the setting as shown in the image below or feel free to choose your own setting.
Step 2
Place the cliff image to the main document by selecting File > Place Embedded or Place. Then place it to the right side of document.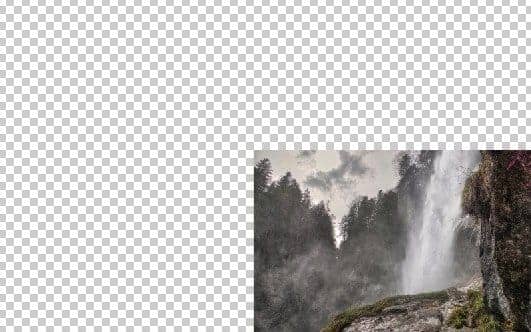 Step 3
Now place the mountain 1 image under the cliff layer.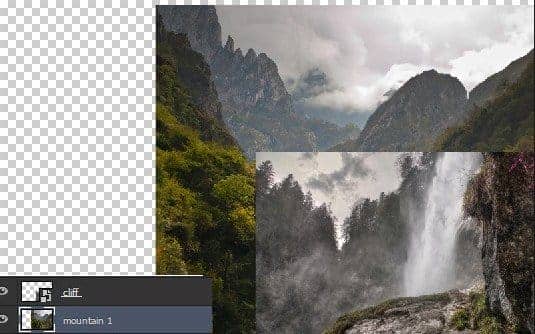 Step 4
Add a layer mask to cliff layer ( to add layer mask, select Layer > Layer Mask > Reveall All). Activate the Brush tool (B) and set it's opacity about 30%. Then using a soft round black brush hide the highlighted red parts of cliff image to blend it with mountain 1 layer.