---
Step 45
Now we need to set up our particle brush. Go to the brush settings and use settings as follow: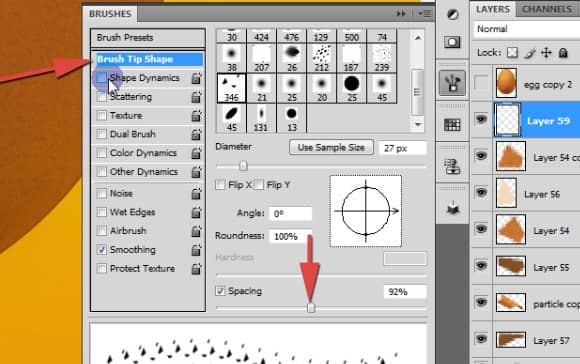 ---
Step 46
We are ready now. Pick a color like #9d5e25 and play around, but carefully. You can also dynamically change the brush size. In tip at the beginning of the tutorial I told you how to do it quickly.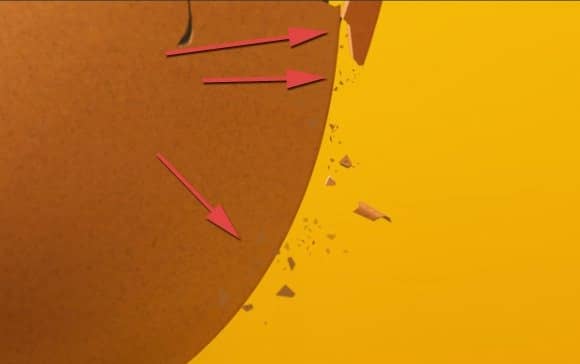 We have all the small particles on a single layer. Now [Ctrl] + [Click] on a thumbnail for a selection of them. Choose some dark color, could be #704219. Create a new layer underneath our particles. Fill it with dark color and move a bit down. We will get simple 3d effect.
Use dodge tool to lighten some particles, so they will vary from eachother.
In this step we used dark color to achieve a 3d look, but we can do exactly the same with light color, just imagine how particle will be rotated in space. We did this before. Here is a fast workflow: New layer > selection > paint with light color > move selection > [Delete].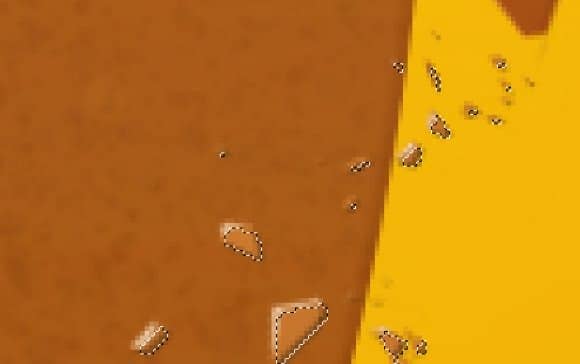 They look just fine, now create more of them by repeating this step. You don't need any other knowledge.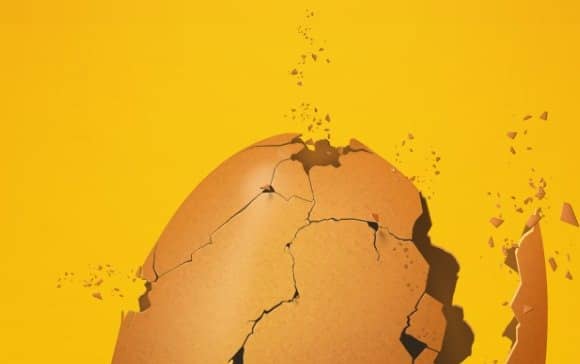 ---
Step 47
The egg is almost complete. Now you can fix any errors and mistakes. I've forgotten about third dimension of the main eggshell.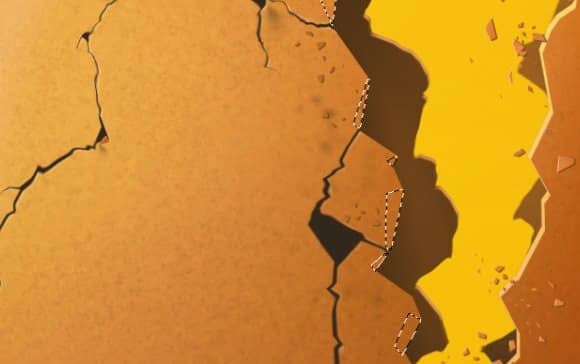 And the final egg: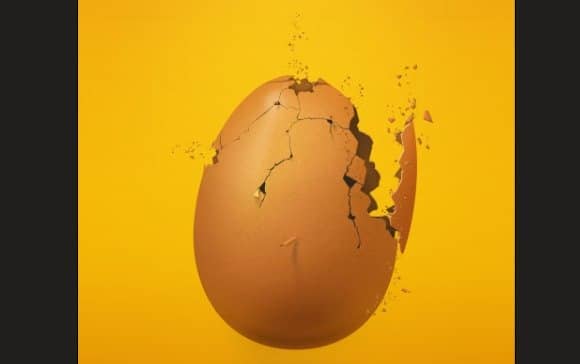 ---
Step 48
What I have to cover to finish the illustration is an egg white. We will work with Pen tool. Pick very light color (but not white) like #f7f5f3. We want our white flowing out from holes and cracks. The thing is, that we have to correctly shape it. I will do this in pretty noobish way, but that's how I like to work. I am creating a lot of points (polygons) and then modifying each of them with Convert Point tool to get a smoothness.
As you can see, a lot of points that indicates a simple shape. Now with Convert point tool I am changing every single point.
To get something like this:
Our egg is falling down, so egg white should be directed to top.
Some fixes here and there:
We can now rasterize this layer, but this is not necessary for we will work on clipping layers.
---
Step 49
So, create new layer, it is good practice to use clipping mask. Pick white color (yes, now use pure white) and create some highlights with brush tool.