---
Step 16 : Flourishes
Create a new group called "Flourishes", place it above the "Bee" group. Draw this simple shape with Pen Tool. Use any color.
Duplicate the layer a couple of times to get this result.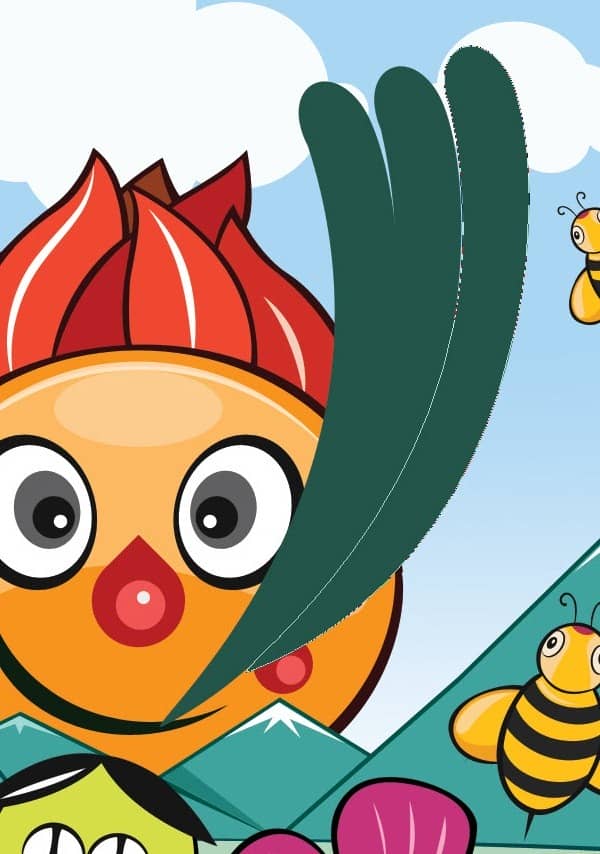 Apply gradients.
Right click on the shape layer to which you applied gradient. Choose copy layer styles, right click on the other shape and choose Paste layer styles. Double click to load the Layer styles dialogue box and apply the following gradient. No need to touch the bevel. Just adjust the gradient.
Repeat the process.
Reposition the group.
As you can see the flourishes are above the sun and mountains. I want them to look like they are coming from behind the sun. So we need to mask out the overlapping areas. Add a Layer mask to the folder and follow the steps.
Duplicate the "Flourishes" layer group. Press Ctrl+T and right click on the selection, choose Flip Horizontal. Rotate a bit and reposition like in this image.
---
---
Step 17 : Adding highlight
Let's add some highlights behind the sun. Create a new layer,rename it as "Highlight" and place it below the clouds. Pick a color, here I used #fff9d5, with a large soft brush add some highlights.
---
Step 18 : Texturing - Background
Open the Halftone textures file in Illustrator. Copy this pattern by pressing Ctrl+C.
Back in Photoshop paste the texture by pressing Ctrl+V. Paste it as Smart Object.
Send it below to "Highlight" layer and reposition it.
Open Texture 1, desaturate it by pressing Ctrl+Shift+U. Drag and drop it into the main file. Place it just above the "Clouds" layer. Set the blending mode to Multiply and set the opacity around 30%.
---
Step 19 : Texturing - Sun
Open Texture 2. Draw a selection with Rectangular Marquee Tool. Press Ctrl+Shift+U to desaturate. Press Ctrl+L to load Levels dialogue box, apply the settings.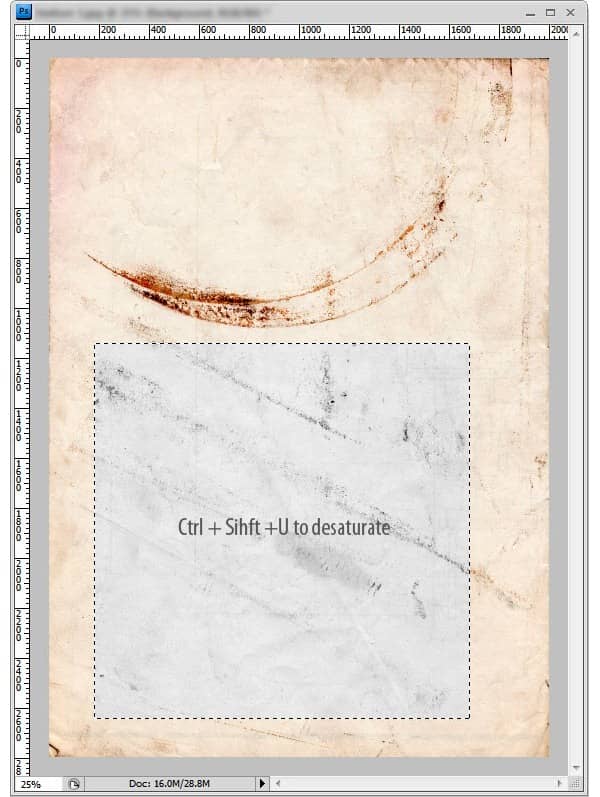 Now copy the selection, paste it in the main file. Place it at top in the "Sun" group.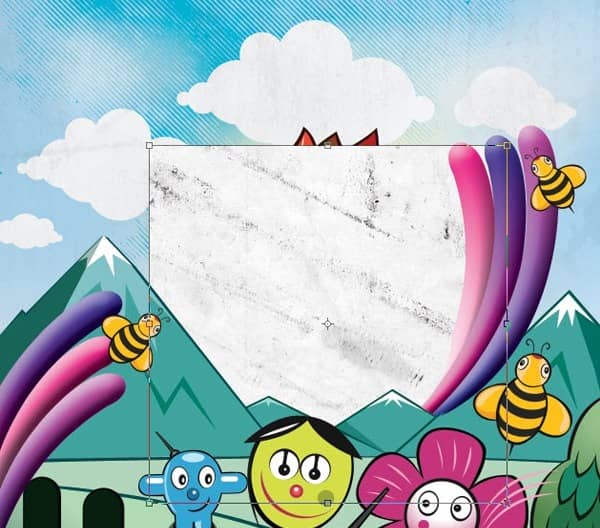 Change the texture blending mode to multiply. Add a Layer mask and Mask out any hard edges.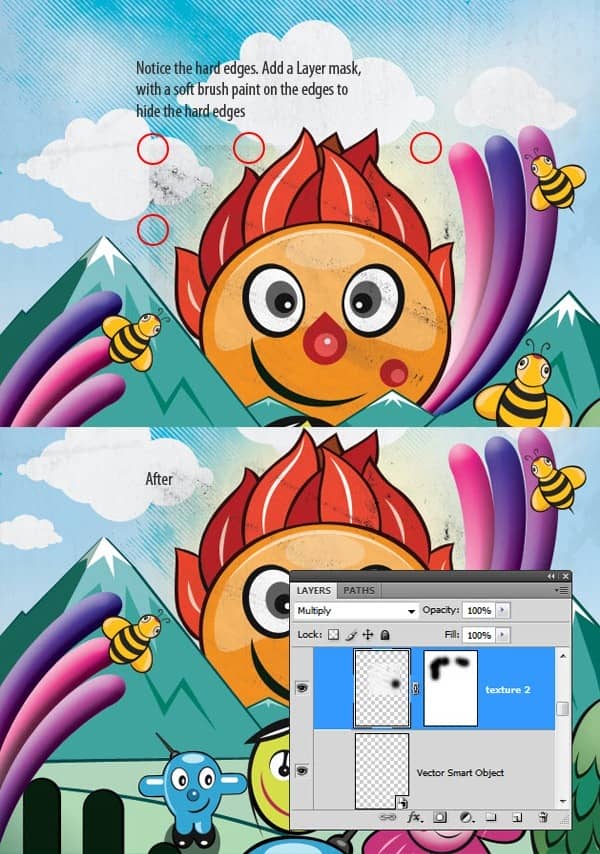 ---
Step 20 : Texturing - Mountains
Open Texture 3 and draw a selection. Desaturate it and run Levels command by pressing Ctrl+L. Use the below values.
Copy and paste it into the main file. Place this layer in the "Mountains" group above the mountain(the left one) layer.