Here's what the image looks like so far.
---
Step 16 – Cool the image with a photo filter
Select the top layer then choose Layer > New Adjustment Layer > Photo Filter. Set the filter to cyan and density to 100%.
Change the blending mode to soft light. If you find that the photo filter is too strong, you can reduce the opacity of the photo filter adjustment layer.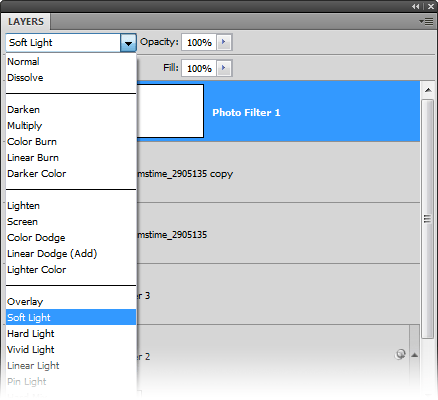 ---
Final results and PSD
Rollover the image below to see the before and after effect. It may take a few seconds for the image to load when you first rollover the image.