In this Photoshop tutorial, we are going to learn how to seamlessly combine photos to create a realistic image of a girl sleeping in a bathtub on a beautiful field while the sunsets. We are going to learn how to use the Brush tool to create light and shadows and how to make the colors of an image more vivid. We're going to learn how to give the viewer the impression that he is standing just in front and peeking at a lower object. We will also learn how to make an image more dreamy using the blur tool and sharpening tool and a lot more!
Preview of Final Results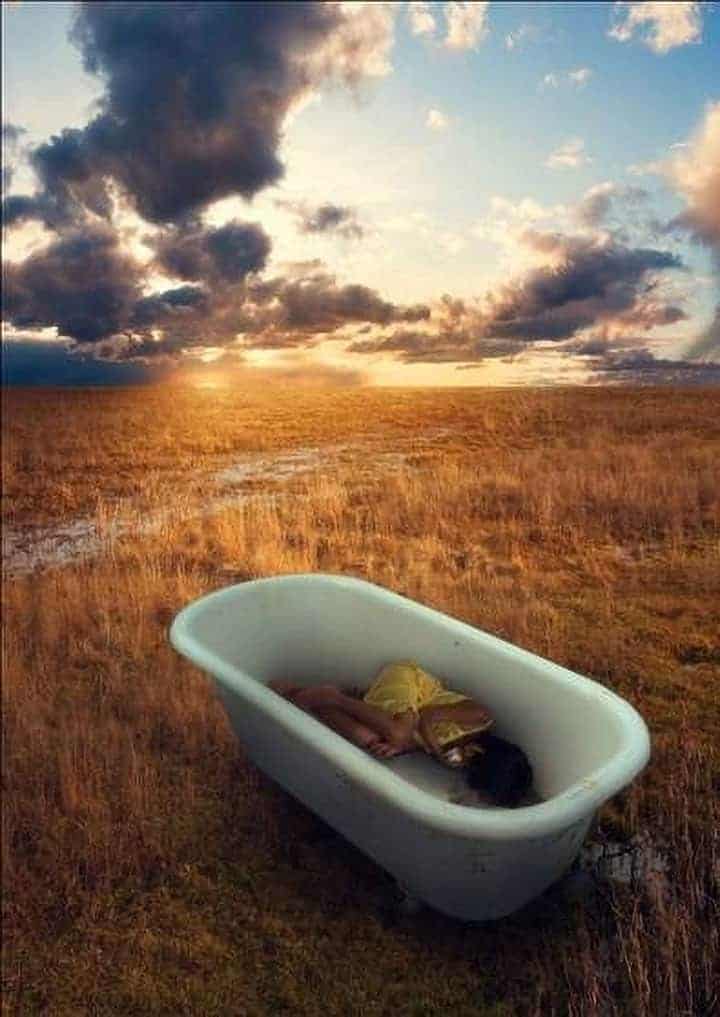 Tutorial Resources
Note: night-fate-stock has officially closed. Use the alternative stock photo links instead.
Step 1: Create a New Image File
Let's start by creating a new image file, go to the Menu bar and click File > New, and then input the following values on their respective fields:
Presets: International Paper
Size: A4
Width: 2480 pixels
Height: 3508 pixels
Resolution: 300 pixels/inch
Color Mode: RGB Color; 8 bit
Background Contents: White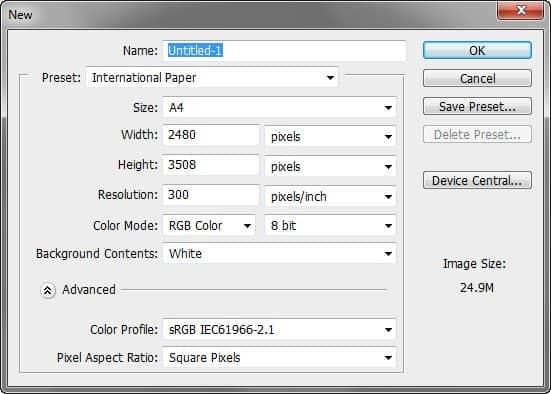 Step 2: Create the Ground
In this step, we will create the land for our background. To start, let's open the stock image: "Landscape 64" by night-fate-stock. Next, activate the Move tool by pressing V on your keyboard; left-click the image while the Move tool (V) is activated and then drag that image to our canvas. Move and position it in this manner: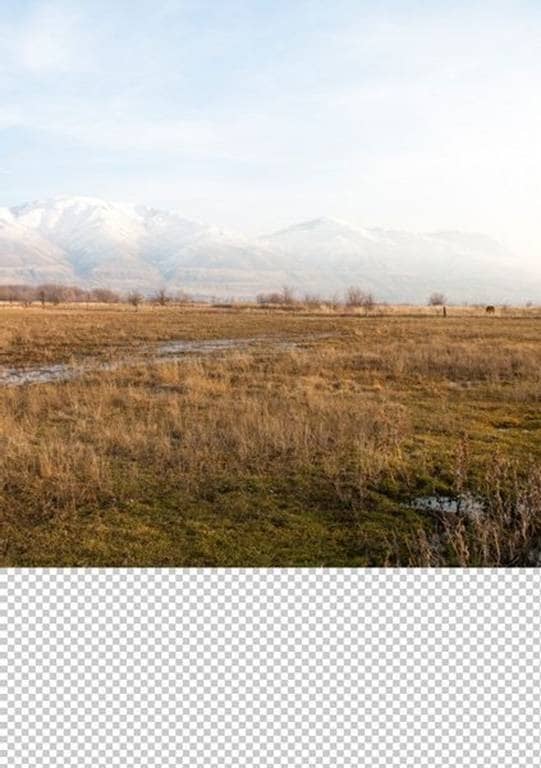 Once you've done that, rename the layer you had just created/moved to "ground". To rename a layer, simply double-click on the words: "layer 1" (which is our layer - "Landscape 64") to prompt a text box to appear. Once that appears, you may now rename the layer. See the sample below: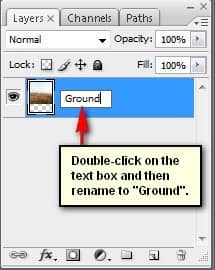 Next, we will then resize the layer to fit our canvas. To do that, make sure that the "ground" layer is active and then simply press Ctrl/Cmd + T to activate the Transform tool. Once the Transform tool is activated, resize the image as shown below: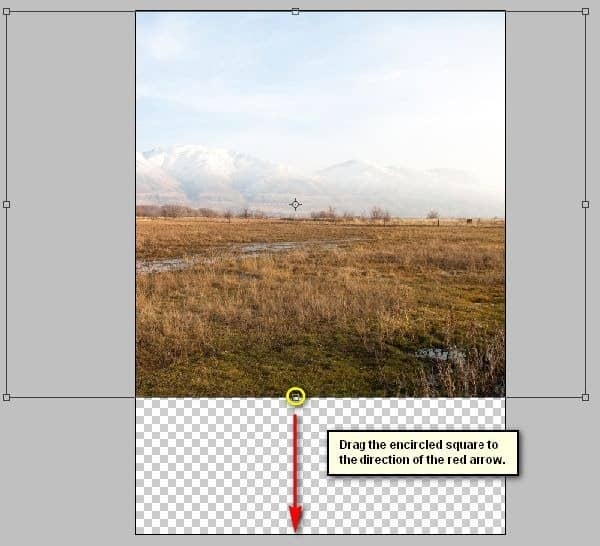 The result of that should be similar to this: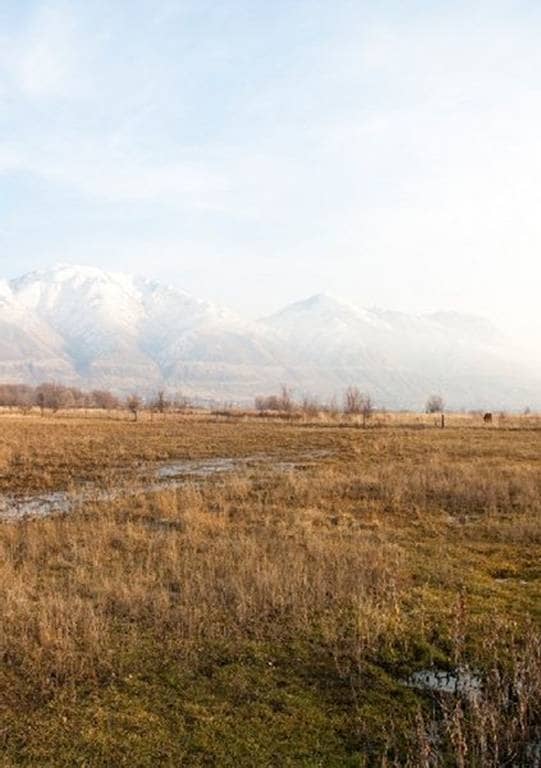 If you'd notice the landscape is a bit distorted so we would need to fix that distorted angle.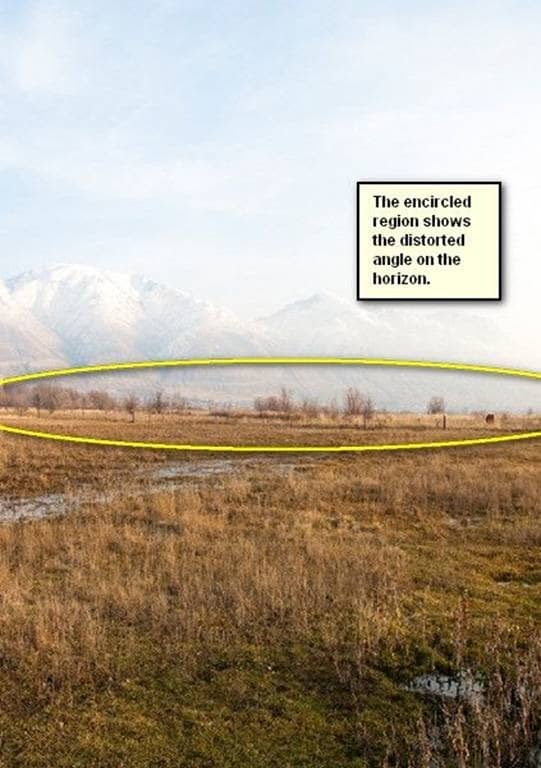 To fix that, we would need to activate the Transform tool (Ctrl/Cmd + T) and once it is activated, right click on the canvas to show the Transform tool's contextual menu. Choose Rotate from the Contextual menu. See image below: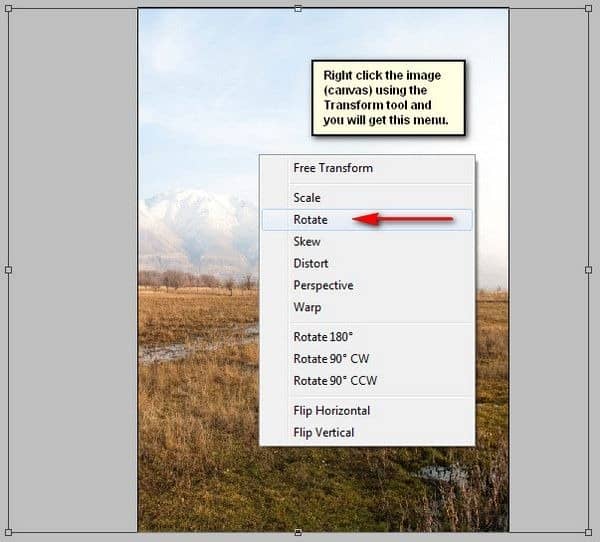 Now, let's adjust the angle as shown below: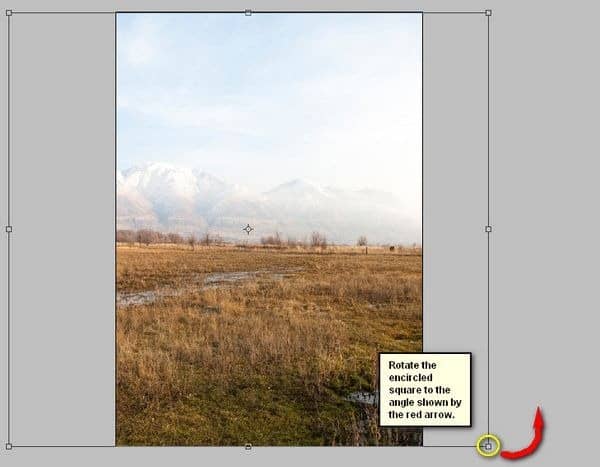 The result should be similar to the image shown below: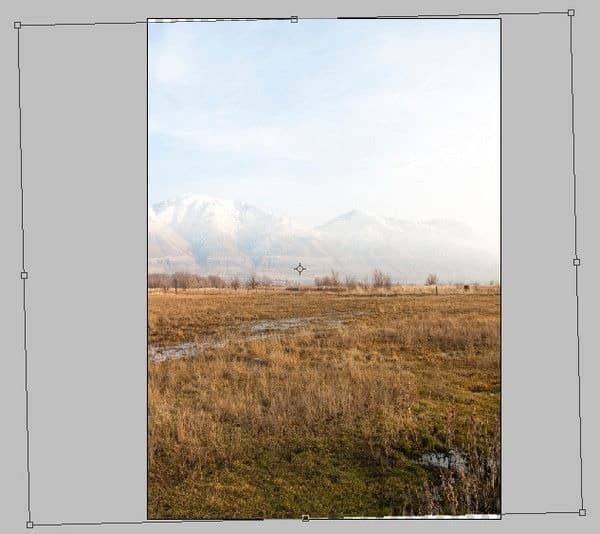 With the landscape on a proper angle, let's resize the image so the image will fit our canvas. Activate the Transform tool (Ctrl/Cmd + T) once again and then resize the image as shown below: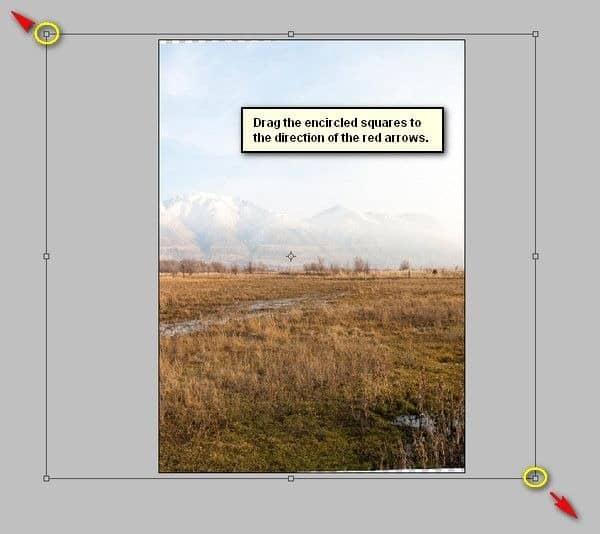 The result of that should be similar to this: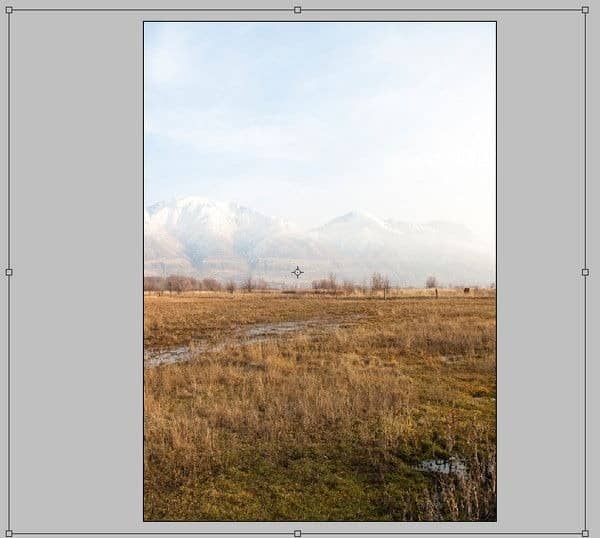 Next, we will resize "ground" again to give the viewer the impression that he is standing just in front of the tub peeking at the sleeping child which will be adding on the later steps. To start, activate the Transform tool (Ctrl/Cmd + T) and resize the image as shown on the image below: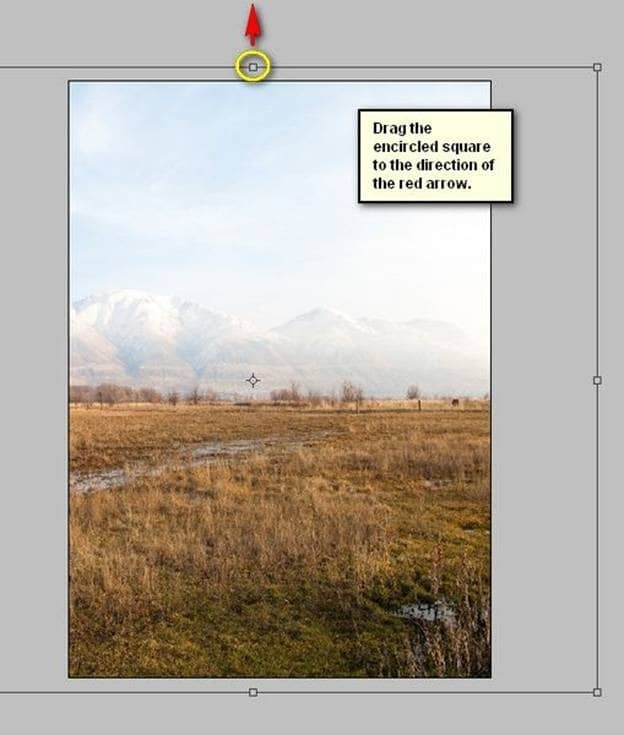 The result should be similar to this: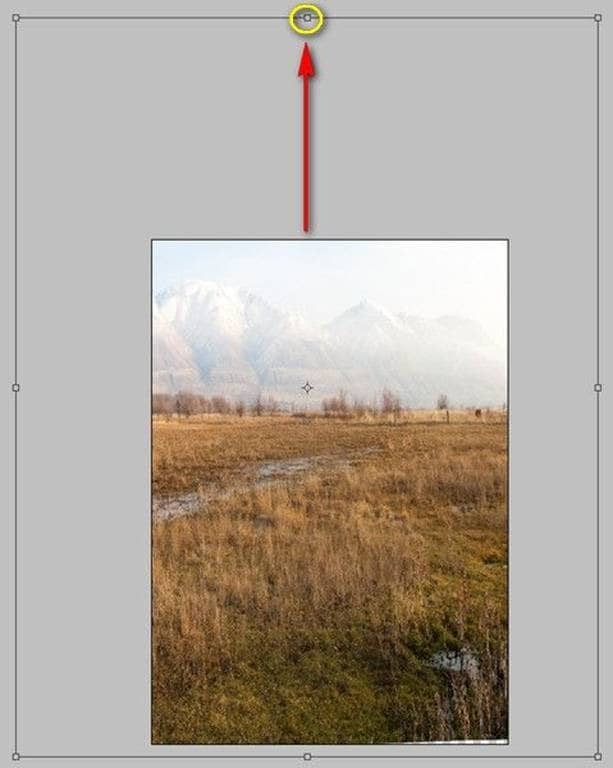 As of the moment, our canvas should have this image: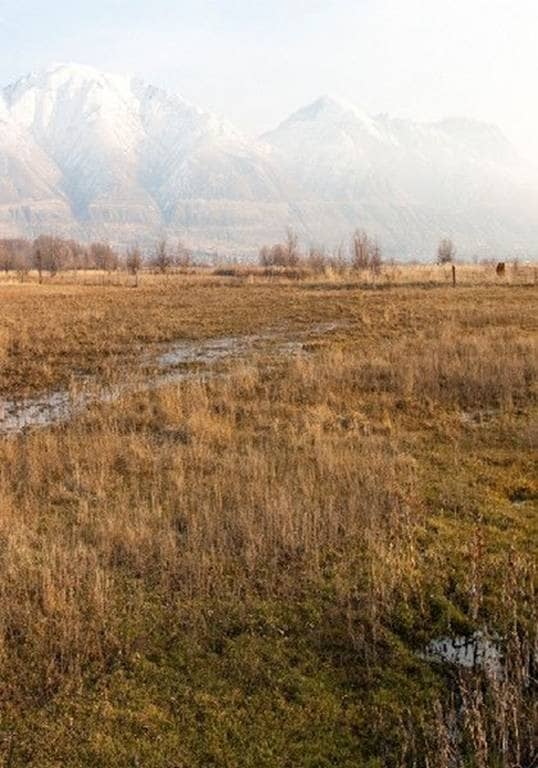 Step 3: Create the Sky
Now, we will add the gorgeous and glorious sky. Open the stock image: "sky 65" by night fate stock. Once open, activate the Move tool (V) and then drag this image to our canvas. Put this layer above the "ground" layer and then rename it to "sky". See image below: