Macro Buttons
Just like how you can buy a keyboard with macro buttons, you can buy a mouse with macro buttons too. It's a great way to improve your productivity. The benefit of macro buttons on your mouse compared to a keyboard is that you don't need to let go of your mouse so often. I have my mouse set to switch tabs, zoom in and out, close a document, and also scroll up and down a panel. In Photoshop, for some reason the page up, down, home and end keys don't work in the panels. Using the scroll wheel is also very slow. So I made a macro on my mouse to scroll faster.
Mousepad & Mouse Feet
By the way, don't forget to use a mousepad. I used to use my mouse on the bare surface of my desk but I've been using a mousepad for a couple months now and it makes a huge difference. It's a lot smoother and it also extends the life of the mouse feet.
---
Top Mouse for Photoshop
It's hard to get a gaming mouse that isn't good. Any gaming mouse will be a huge improvement over a non-gaming mouse. But here are my top picks.
This is the mouse that I'm currently using. It's a wired mouse with 12 macro keys on the side and two DPI buttons on the top. The position of the side buttons can be adjusted and I have mine set to the very front. It's a very comfortable mouse and just like with the Corsair keyboard, the build-quality is great. The downside is that the scroll wheel doesn't tilt so you can't scroll horizontally.
If you like the Corsair mouse but wish it was wireless, the Razer Naga Epic Chroma is a great alternative. The side buttons are fixed – you can't adjust the position of it. But it has a tilt scrollwheel and comes with a charging base. It's a great mouse but it's also quite pricey at $130 USD.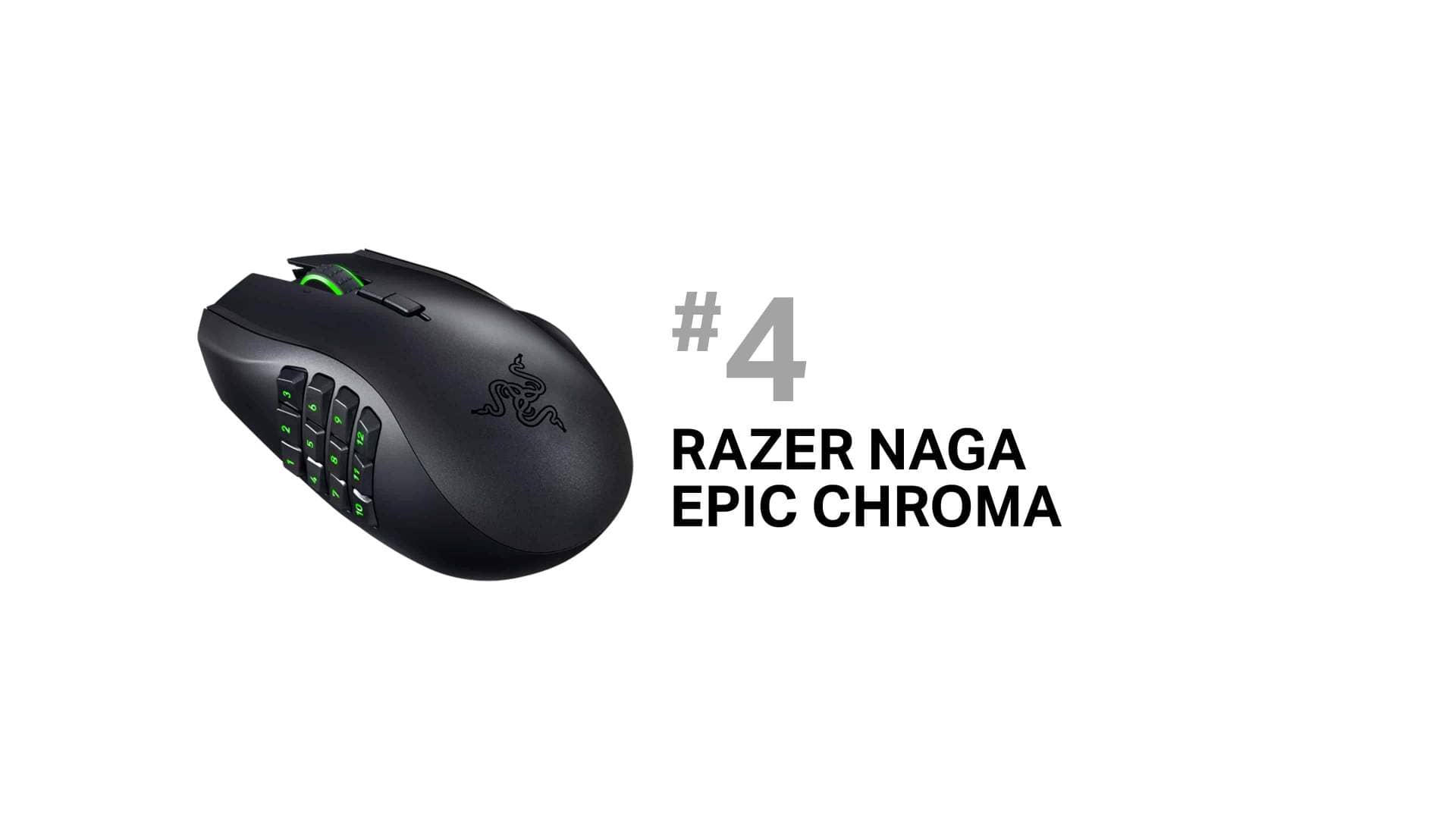 The Logitech G600 is a wired mouse and just like the previous two mouse, it has 12 macro buttons on the side and two dpi buttons on the top. But it unlike the two, it has a third mouse button which is really cool. You can set this button so that if you hold on to it, it'll lower the DPI and give you slower mouse movements. I personally haven't gotten used to that and I find using the DPI buttons easier but if you can get used to it or you have ways of making use of the 3rd mouse button, this is a great choice. The best thing I like about this mouse is that the side buttons have an angle to them which makes it easy to feel which button you're pressing.
Coming in in second place is the Logitech G900. It iss the best wireless mouse you can get. It's super lightweight, has the most advanced optical sensor, the fastest response time for a wireless mouse, and it even has a built-in 32-bit ARM Cortex processor to control all of this. Essentially, it's the best mouse you can get. But the reason why this doesn't win the #1 spot is because it's overkill for photography work and for $150 USD, it's also not cheap. I recommend this mouse if you're left-handed or if you just want the best mouse you can get. However, keep in mind that this doesn't have as many macro buttons as the previous 3 mouse we mentioned.