Learn how to create this surreal photo manipulation of the Eiffel Tower. This tutorial will show you how to blend images together using masking and lighting techniques.
Preview of Final Results
Eiffel Tower Photoshop Tutorial
Tutorial Resources
Step 1: Create a New Image File
Create a new 3500x3500 pixels document at 300 pixels/inch. The background contents should be white.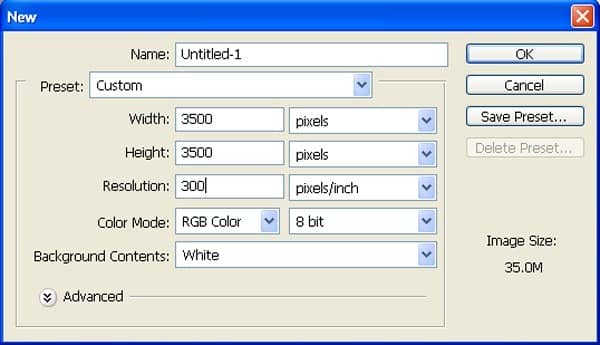 Step 2: Create the Background
First off, let's open the cloud in Photoshop. We will be using sky from this stock image so we will need to transfer it to our main canvas. Click the cloud and press V to activate move tool and Left-click the image and drag the image to the main canvas and change layer name to "sky".
The result should be similar to this:
Next, activate the Transform tool (Ctrl/Cmd +T), then while the "Sky" layer is selected and then resize it as shown below: