Select all the layers, press Ctrl+G to group them together and name it "Wall".
Step 8
We're done with the wall. The next step would be creating a floor. First, open the Wood Texture image and go to Image > Image Rotation > 90 CW. Double click to unlock the background layer, then go to Image > Canvas Size, set the Width to 4096 px, with the Relative option checked, and leave the middle left anchor selected.
Duplicate the Background layer twice, and place the image next to each other. See the result as shown in the image below. If you got it right, go to Layers Panel menu and flatten all the layers down.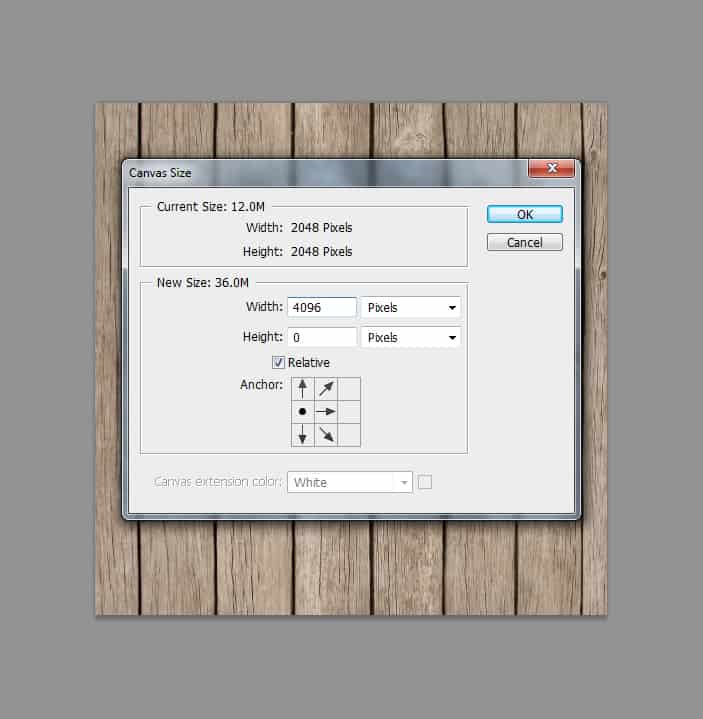 Step 9
Drag the Wood Texture image to our main canvas. Press Ctrl+T to bring up the transform box, right-click and choose Distort. Refer to the image below and see how to transform this image to create a perspective-look as shown.
Apply a Color Overlay using Layer Style in the Layers Panel. Set the color to #906522, Blend Mode to Multiply and Opacity to 44%.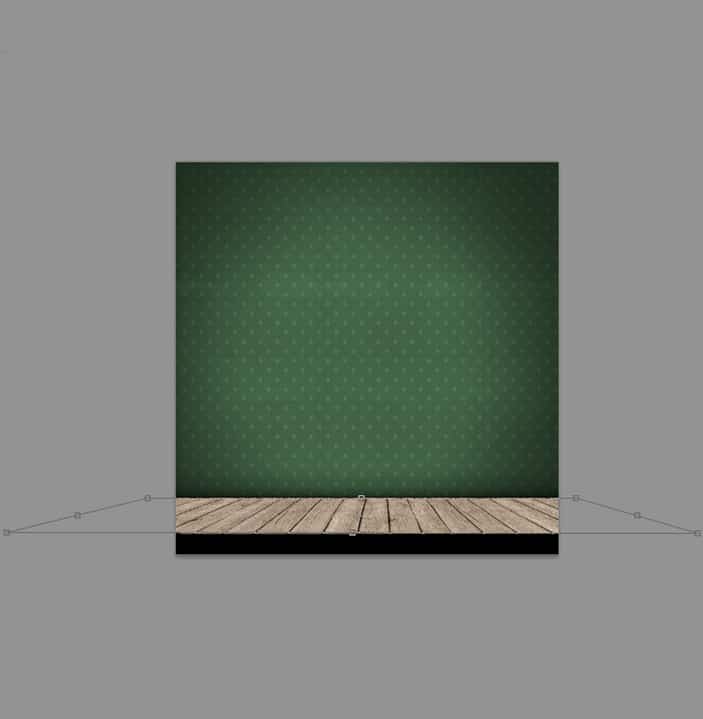 Step 10
To add a shading in the floor, duplicate the layer and press Ctrl+L to call up the Levels window and set the Shadows slider to 65, Midtones to 0.86, and White Output slider to 226.
Apply a Layer Mask and using a Gradient Tool, drag from just above the bottom of the canvas to the top edge of the Wood image. Press down Ctrl+Alt+G all at the same time to create a clipping mask. Our shading should now be clipped to the Wood image below it.
Now create a new layer and draw a straight line on the top edge of the Wood image using a 25 px Brush Tool with the Hardness of 0%, and also clip the layer to the Wood layer. The layers should now look like the image below.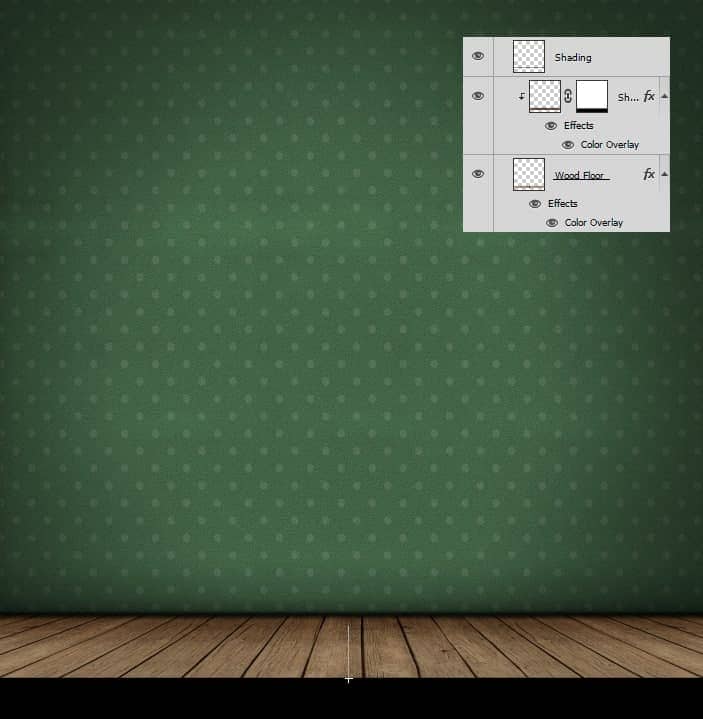 Step 11
Open and drag the Wood Texture image to our canvas once again. Rename this layer to "Bevel". Press Ctrl+T and stretch the image until the dividing line match with the floor. Just try to make it as close as possible.
Grab a Rectangular Marquee Tool and make a selection around the dividing line. Select a Move Tool and drag the line until it coincides exactly with the floor above. Hold down the Alt+Shift key while dragging.