Refer to step 6 to create a vignette effect to focus the attention on the center of the image. Now duplicate the layer, press Ctrl+U to desaturate the color, then go to Image > Adjustment > Shadow/Highlight and leave the settings as it is. Set the Blending Mode to Soft Light and the Opacity to 30%.
Next, to add a bit of contrast and keep the edge details, just duplicate the layer again, go to Filter > Other > High Pass and set the Radius to 3.0. Then set the Blending Mode to Overlay with the 30% Opacity.
Lastly, add a Hue/Saturation Adjustment Layer on top of everything, and set the Saturation to +5.
Final Results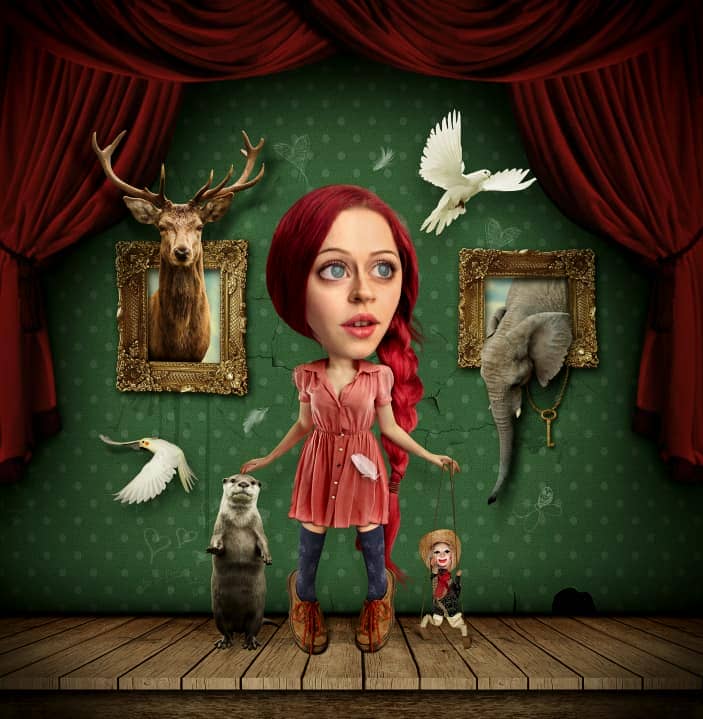 Download the PSD
[vc_column width="1/1" el_position="first last"] [vc_cta_button title="Download" href="https://downloads.photoshoptutorials.ws/Caricature.zip" color="btn" size="btn-large" icon="none" target="_self" position="cta_align_right" call_text="Caricature.zip | 45.0 MB" width="1/1" el_position="first last"] [/vc_column]
Tutorial by Ariga Yada