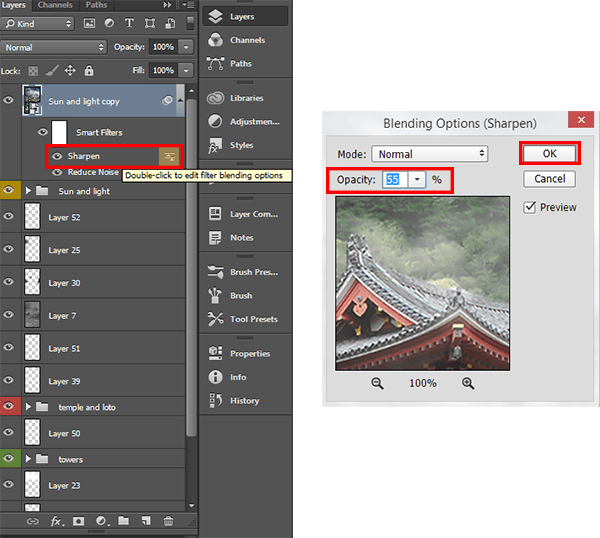 Step 39
As I promised to begin the correction. This is not the hardest part, but very useful and last. Now I will only add adjustment layers and the first to be a "Brightness/Contrast" (Layer > New Adjustment Layer > Brightness/Contrast... or click on icon on a Layer panel). Set Brightness: -10, Contrast: +25. Set Opacity for this layer 22%.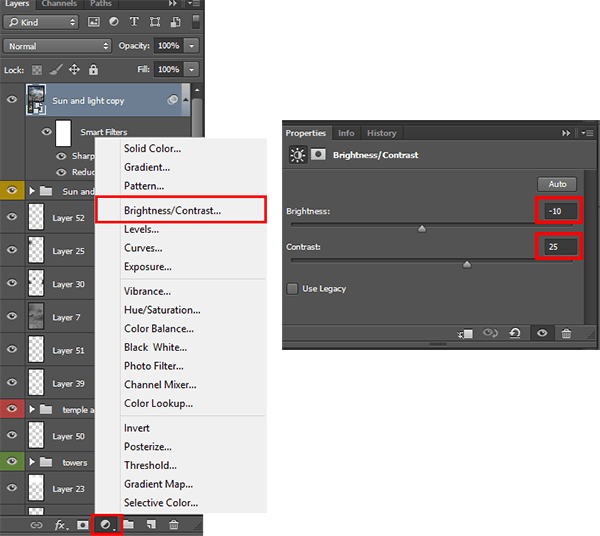 Step 40
Next adjustment layer is "Curves" (Layer > New Adjustment layer > Curves...). I increased the light and dark tones on the RGB, Red and Blue channels. Use the image below to accurately construct a curves. Opacity for this layer 43%.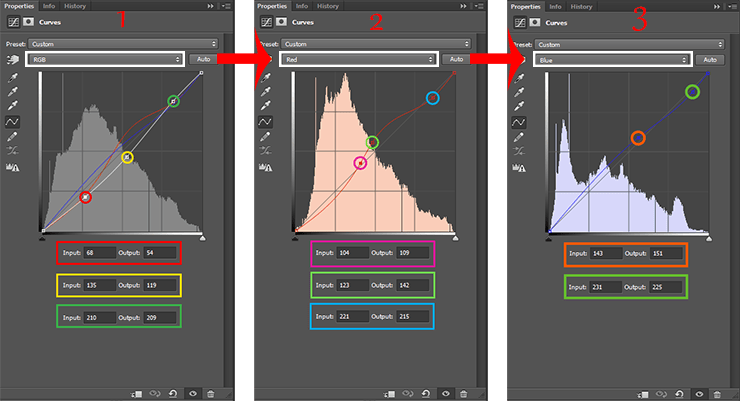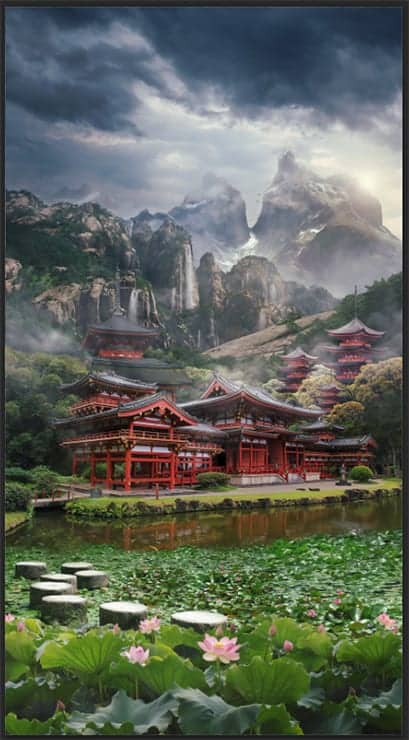 Step 41
Next adjustment layer is "Selective Color". This layer will help me to change each color separately. Here and try to change the tone of almost all colors. It helped me to achieve a balance of color, and places such as yellow trees successfully fit into the picture. List a little big, so I ask you to take attention to pictures below.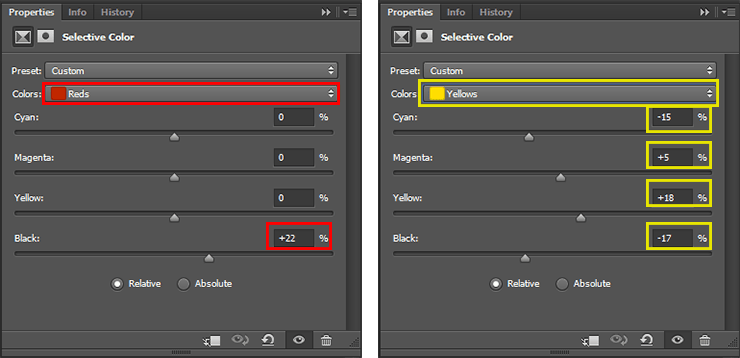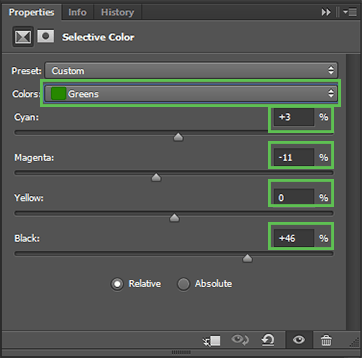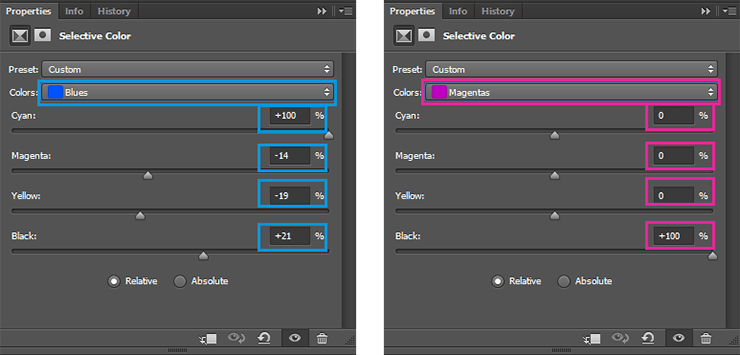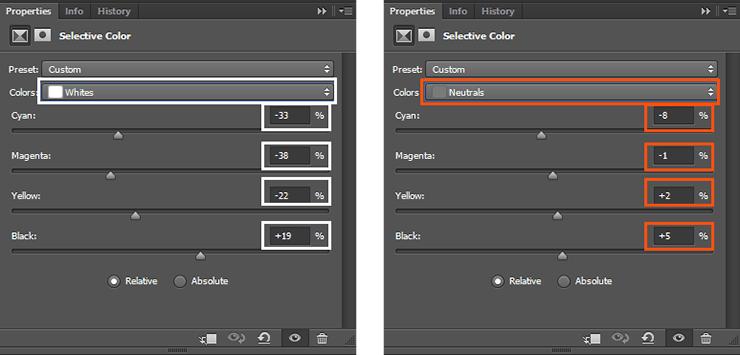 Step 42
That's is the last Step and final adjustment layer "Color Balance". Make settings as in image below. On this layer I balanced red and magenta tones on shadow, add these tones to highlights, to the midtones, I added a bit of blue and green. Opacity for this layer 82%.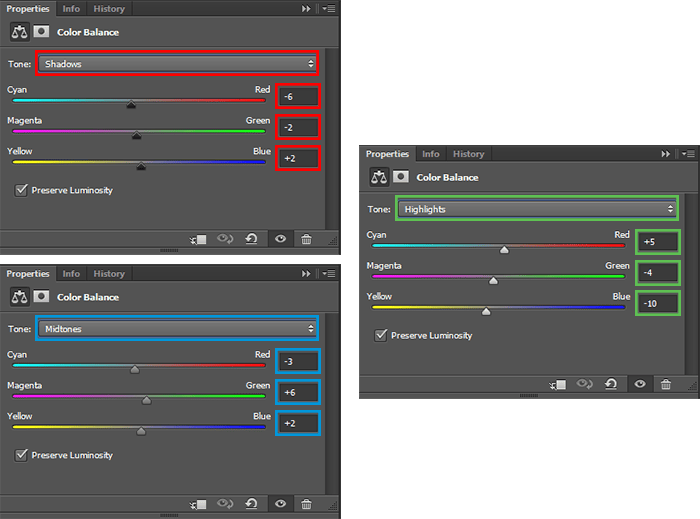 Final Results
Done! I am satisfied with my result. I hope that you are satisfied your result too and have a good time. You can achieve great results by combining photos and painting. I hope you enjoyed it! Take a look at the final image.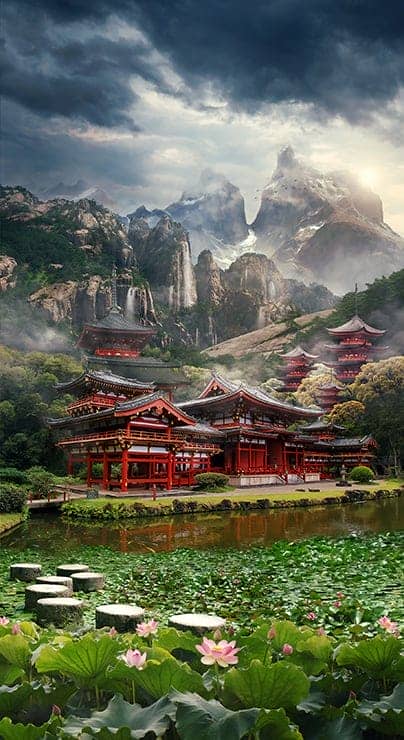 Download the PSD
Tutorial by Maria Semelevich

Thank you very much for taking the time to study this tutorial! I hope you benefited it! I wish all lucked in your future achievements! I thank the authors of resources for their excellent work and good quality! Thank you very much! If you have questions or need help, please contact me. I look forward to your feedback and creative works! You can contact me by e-mail - [email protected] or Facebook Deviantart Behance. I am open to suggestions and cooperation! With best wishes!
- Maria Semelevich.