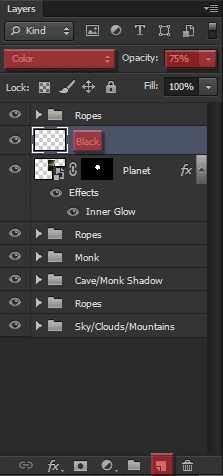 With the brush tool (Shortcut: B) selected, set the size of the brush to around 300px, the mode to Normal and reduce the opacity to something around 50%. Also, make sure you have black as your foreground color (Shortcut to reset the colors of your palete: D).

Now paint the area inside the cube, the spaces between the ropes holding the cube, and part of the cave in that space as well. Here's how my layer looked like in normal view:
And here's the result of it: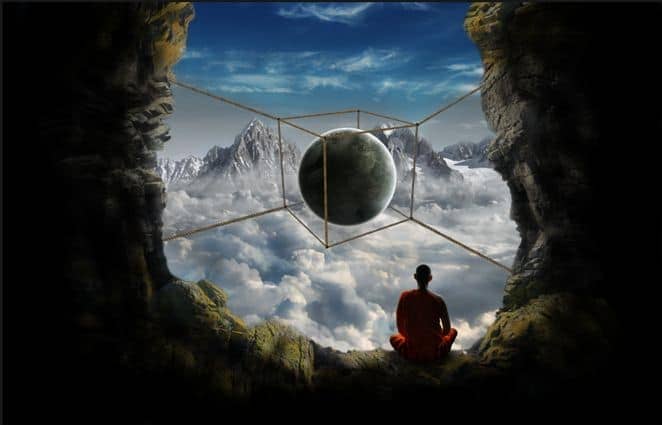 Now create a new layer the same way we did before, click on the Create New Layer button (Shortcut: Ctrl/Cmd+Shift+N), reduce the opacity to 8%, change the blending mode to Color, name it Purple, and place it right above the Black layer we just created.
Now, as you guessed, we're going to use purple to paint our scene. I used #8400ff but you can use something similar if you want to.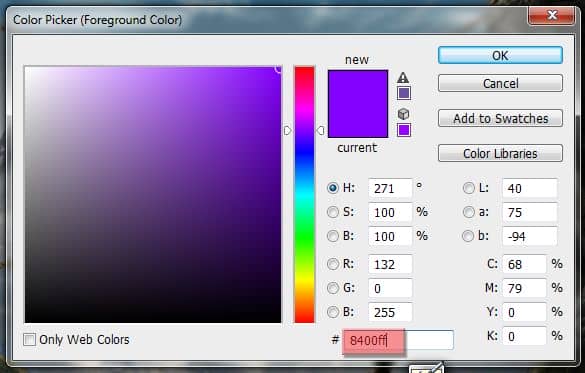 Using the same brush settings as before, take a look at the image below and paint our cube with purple: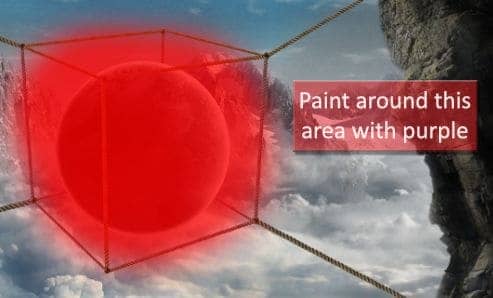 Here's the result: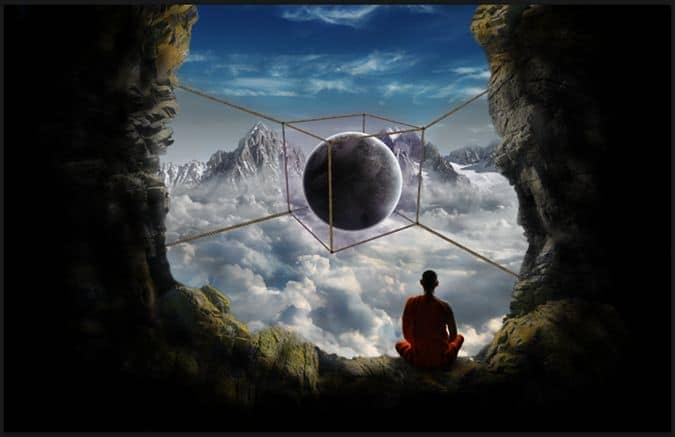 Step 15: Final Adjustments
Ok, this is the last step of our manipulation. We'll add a bunch of adjustments to change the colors of our image and give it a dreamy look in the end.
First create a Black & White adjustment layer:

And on the properties panel, select the "High Contrast Red Filter" preset.
Then change the opacity of this layer to 27% and this should be the result: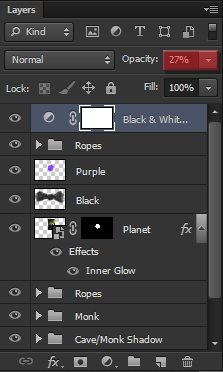 Create a new layer by clicking on the Create New Layer button (Ctrl/Cmd+Shift+N) and name this layer Gradient. Set the blending mode to Soft Light and the opacity to 35%.
Now get the Gradient Tool (Shortcut G) and go to the Gradient Editor.

On the Gradient Editor window, create a new gradient going from a blue color to a yellow color. Try to use colors that are similar to these: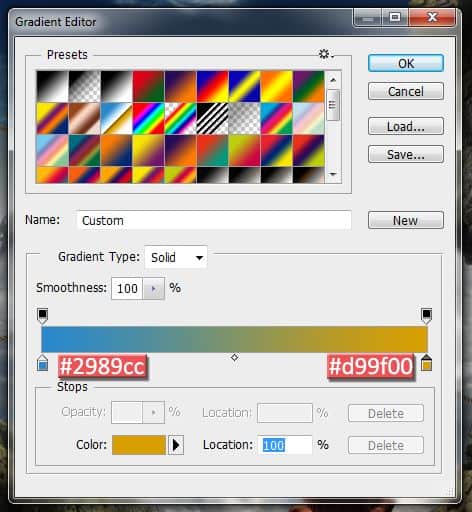 With the gradient we just created, follow the image below to create a gradient in our image. Remember that you won't see the gradient like in the image below, but I just wanted to show you what it looks like in Normal view.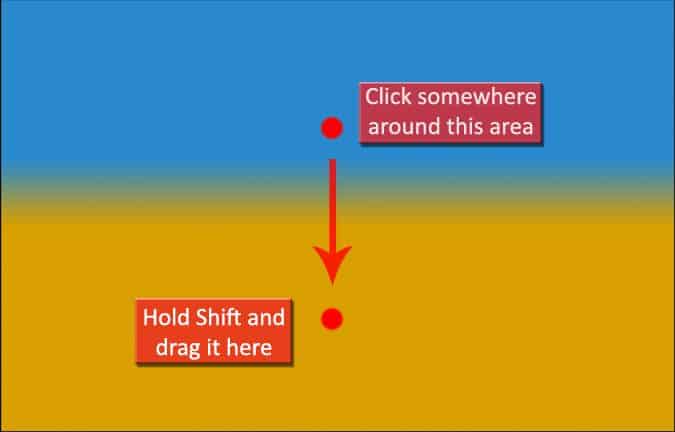 This is the result of the gradient:
Now add a Brightness/Contrast adjustment above all the other layers and set the Brightness to 20.