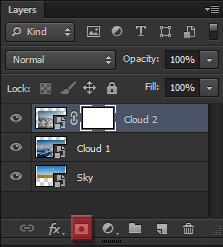 Now get the Brush Tool (Shortcut: B), right click anywhere inside the canvas and select a soft round brush (Hardness:0%). Make sure the opacity of your brush is at 100% (just below the Window menu button on the top bar).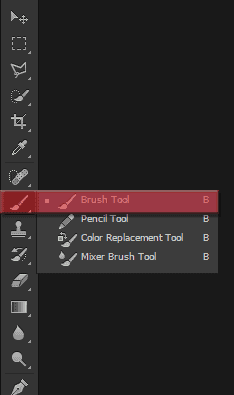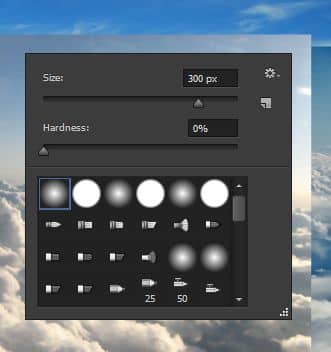 Don't worry about the size of the brush, but remember this shortcuts:
· To increase the size of a brush hit ]
· To decrease the size of a brush hit [
We're going to be painting with black (to hide unwanted parts of our image non-destructively). To quickly get black as your foreground color just hit "D" on the keyboard.
When painting a layer mask, you can hold Alt/Opt and click it to see exactly what you've painted. What you should aim for in this step is to hide the corners of the image, the sky part of the clouds, and blend the clouds of this layer with the clouds of the layer below. To do this last step (the blending of clouds), you can lower the opacity of your brush to something around 10~25%. Here is what my layer mask looks like if I click it while holding Alt/Opt.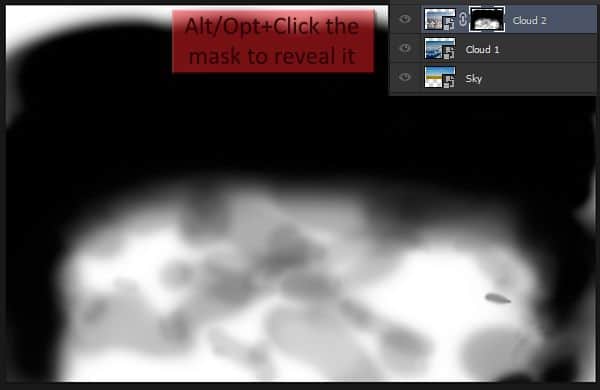 And here is the result of this layer mask: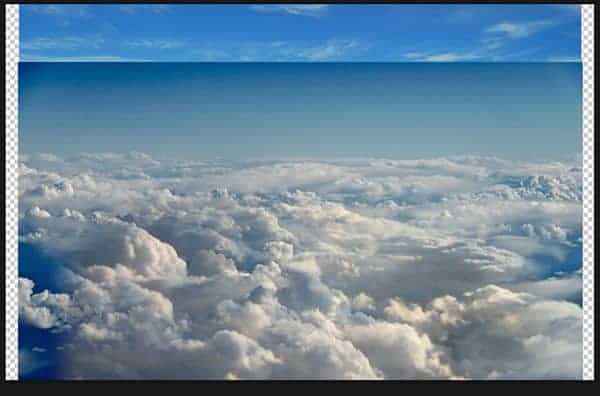 Now we're going to do the same thing with the other clouds layer (Cloud 1), but this time we are only going to erase the sky part of the layer. So repeat the same steps, create a new layer mask, and paint the sky part with black to hide it.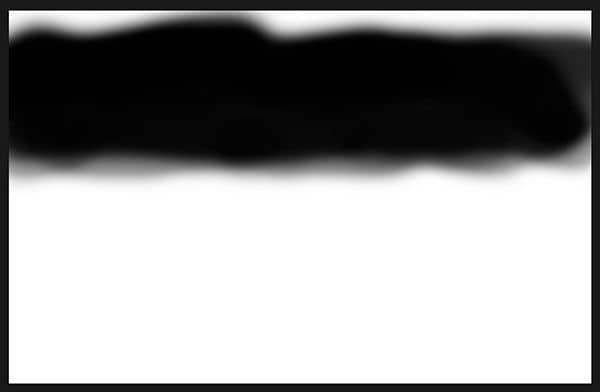 Here is the result:
Now let's improve our sky a little bit. Select the Sky layer (from the Field stock), and add a Black & White filter. You can do that by clicking in the circle button in the layers panel: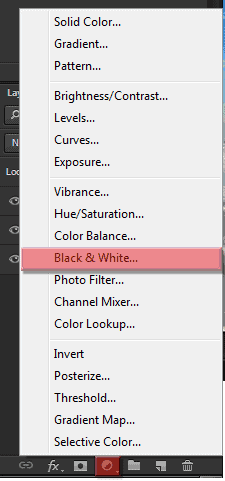 Now select the Green Filter from the presets and clip this adjustment to the layer below (good photoshop practice). You can do that by clicking in the first button in the Properties window of this adjustment (the button with a square and an arrow next to it). Also, bring the opacity of this layer to 80%, and the Fill to 75%.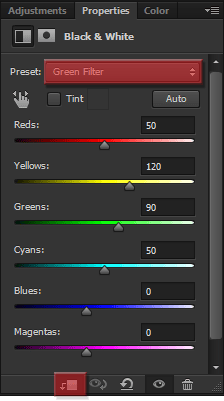 The second adjustment we will add to that layer is a Curves adjustment layer. Click in the same button you clicked before, but choose Curves this time.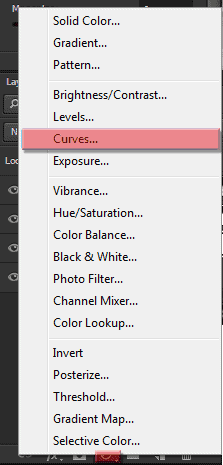 With the RGB curve selected (default), add two points to it and change its shape to something like mine in the image below. Remember to clip this adjustment to the layer below as well (by clicking in the same button we did before).