After that, select the Brush Tool (Shortcut:B), and use black to hide some parts of the piece that you just added. Remember to change the opacity of the brush when painting different parts of this rock, just like that:
Here is the result of the first piece that we added: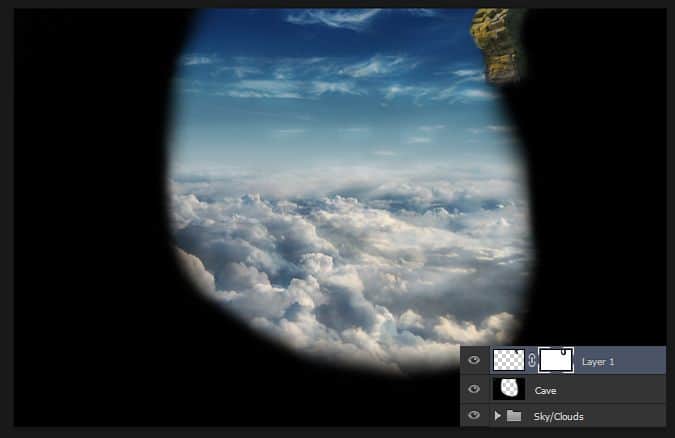 We're going to repeat this process until the cave is complete (I know, it will be a little tedious but bear with me here). So go back to the island stock tab, use the Pen Tool to select another part of it.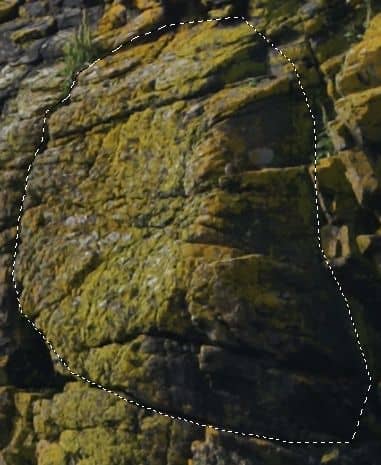 Then copy and paste this other piece into our project. If you're not happy with the piece that you selected, you can try to modify it with the Free Transform Tool. Hit Ctrl/Cmd+T (or go to Edit - > Free Transform) to use the Free Transform Tool. Once you've done that, you can use it to rotate, resize or move your image.