Create this surreal scene of a monk and a floating sphere. This tutorial will teach you how to create a cave by transforming and merging different rock parts, easily create ropes in the form of a 3D cube using a 3D cube image as a reference, and creating a mountain scene peaking above the breathtaking clouds.
Preview of Final Results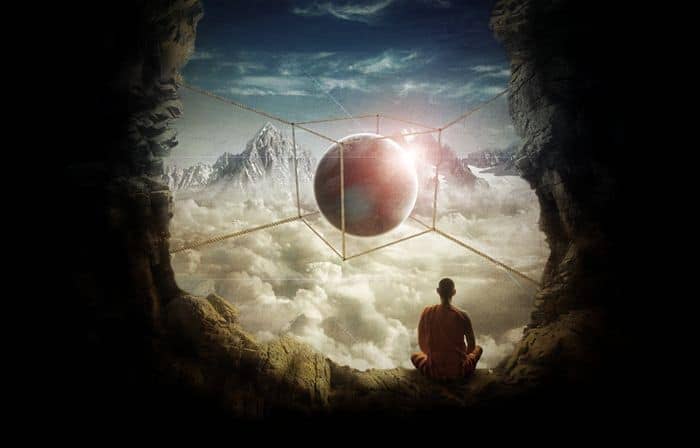 Tutorial Resources
Step 1: Creating a new photoshop file
Create a new photoshop file using the settings indicated in the picture below. I named my file "Surreal Manipulation Tutorial" but that's up to you.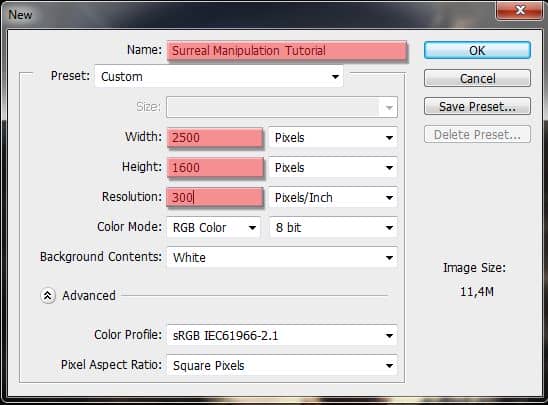 Step 2: Adding the clouds and the sky
Let's start off adding the sky to our manipulation. Go to File - > Place, and choose the "Sky2" image, mentioned in the resources of this tutorial.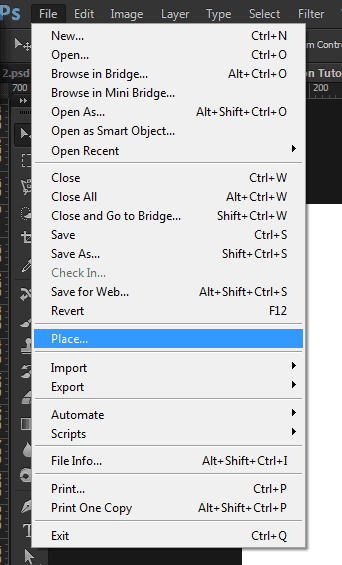 If everything went well, this is what you should see in your screen: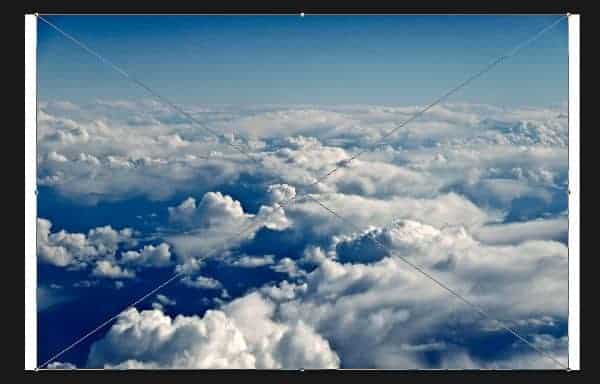 Now click anywhere in the image, hold the Shift key (so it will translate only in one axis at the time) and drag it a little bit down.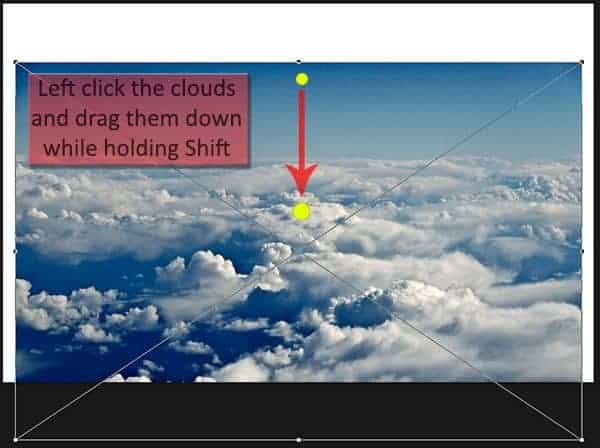 To confirm the changes just hit Enter, or click in that little check sign on the top bar:

Now repeat the process to our second cloud stock (I called it Sky on the resources list). Place the image(File->Place) and drag it down while holding the Shift key again.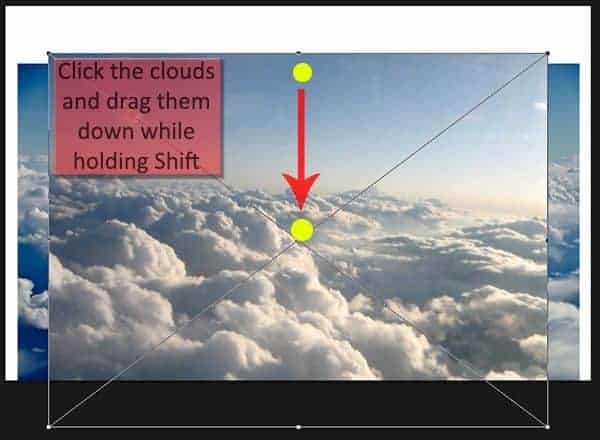 This is how your layers panel should be looking like so far: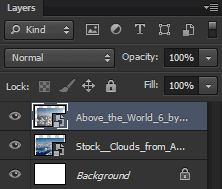 Let's add one more image before we start the manipulation. Place the "Field" image (File -> Place) and drag it past the top part of our canvas.
And here's the four layers we should have so far: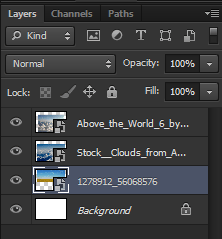 Maybe you don't have the Background layer, but if you do, you can delete it now because we won't be using it. Just click it and drag it to the rubbish bin.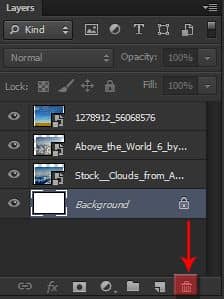 Now place the last image we added (the Field) behind our cloud layers. Just click and drag it to the end of our layers panel.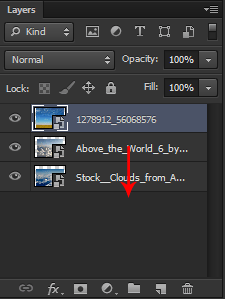 While we're at it, let's also rename all the layers so far so we don't get lost in the manipulation process. Double click the name of a layer to change it.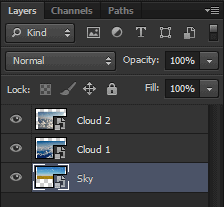 By the end of this step, this is what your canvas should be looking like:
Step 3: Adjusting the clouds and the sky
It's looking pretty bad so far, right? But don't worry, we'll fix that. Create a layer mask in the "Cloud 2" layer by clicking in the button that looks like a camera on the layers panel.