Let's make visible the one where is the biggest contrast between sky and trees. In this case the biggest contrast is on the Blue Channel.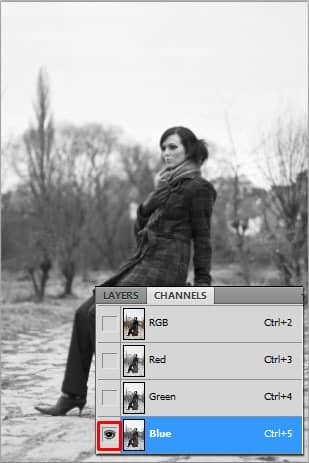 Right click on that Channel and select the option Duplicate Channel... . Make the original Blue Channel invisible.
Let's adjust the Blue Channel copy to create good mask from it. Click on that channel and go to Image > Adjustments > Levels or press Ctrl + L on your keyboard. Set the Input Levels on 50; 0,55; 233 and press OK.
Make visible rest of the channels again and the one you've worked on invisible. Also make visible SKY layer on Layers palette.
Click on the layer SKY and then go to Select > Load Selection and as Channel choose Blue Copy. Press OK.