The second Curves is applied for the Blues channel to change the colour of the castle to a greenish tone:
To decrease the brightness of the castle I created a Brightness/Contrast layer: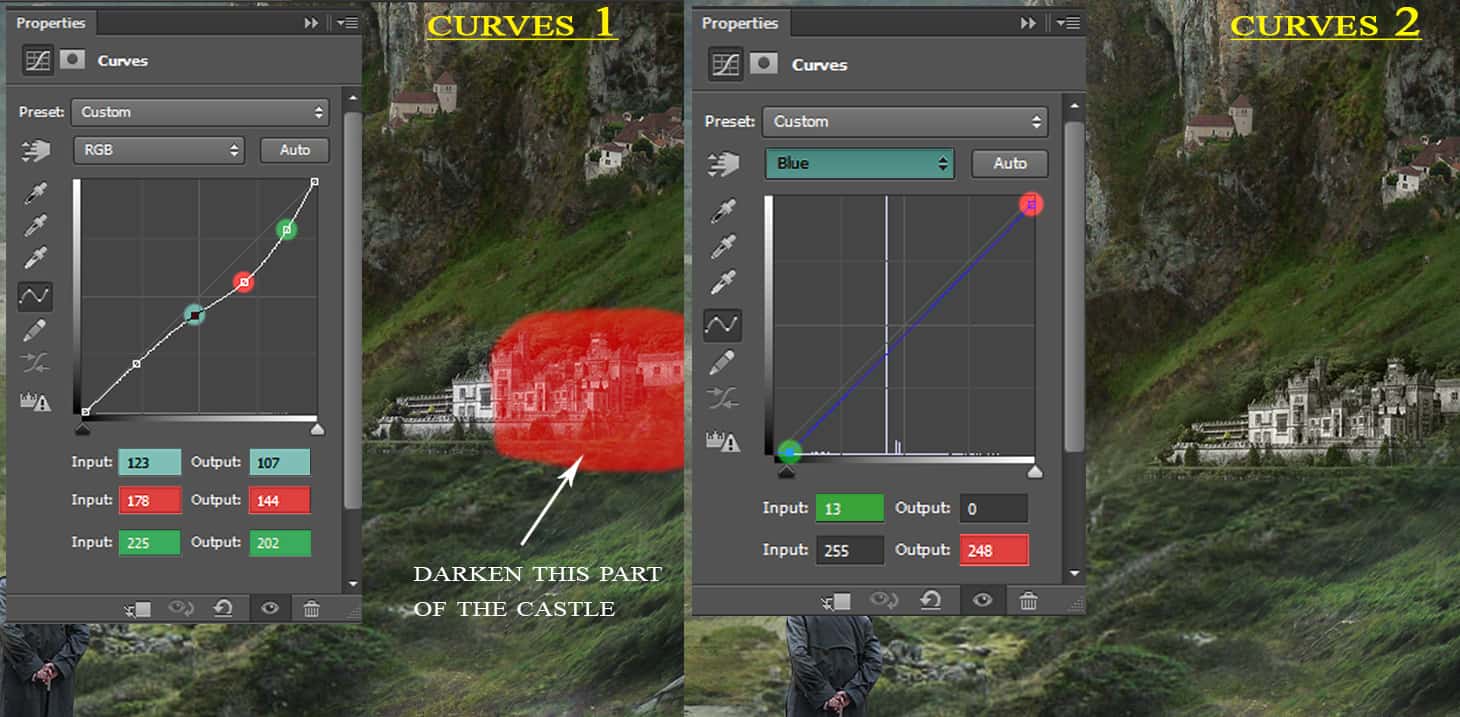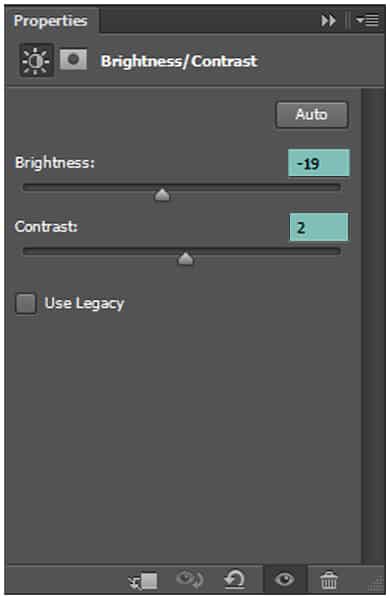 Step 48
Open the Pathway stock and select the path. Drag it onto our main document, then reduce its size (Cmd/Ctrl+T) .
With the transform tool still activated choose the Perspective option tool and alter the perspective of the path. Use a layer mask and with a soft brush (opacity 30-35%) remove the hard edges: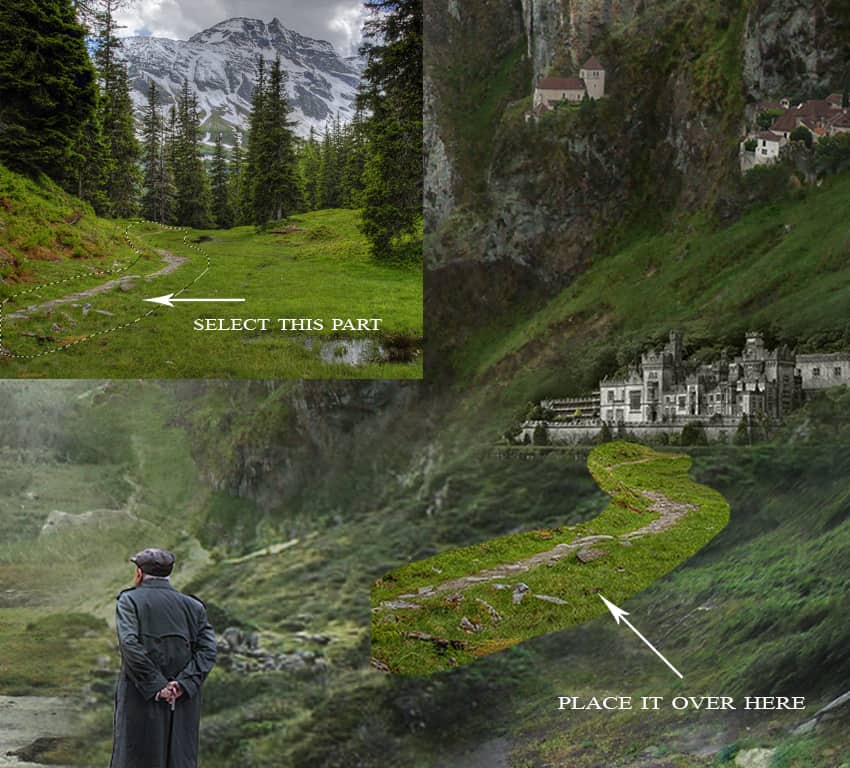 Step 49
To desaturate the path , I applied a Hue/Saturation layer in clipping mask:
Then create Curves layer to brighten it slightly: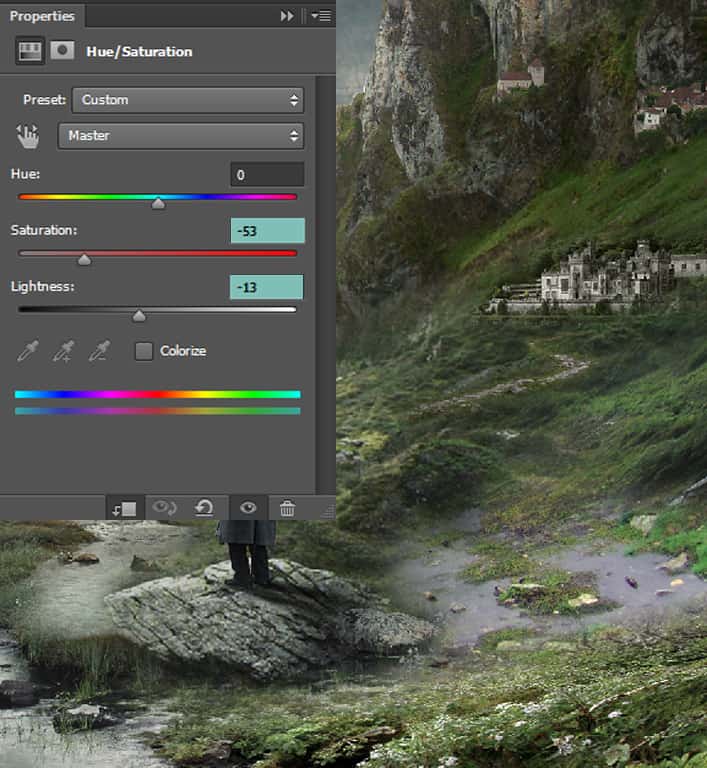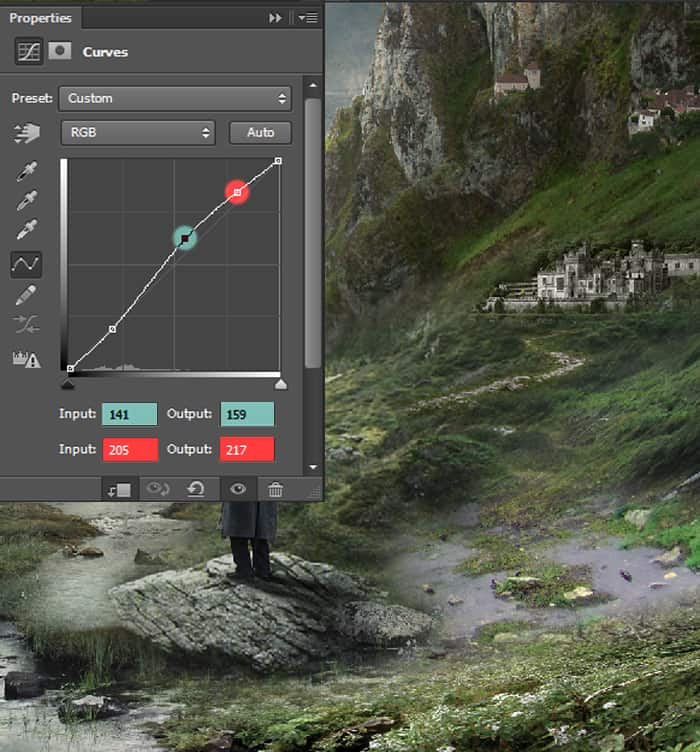 Step 50
We will now add some shadow and lighting over the whole scene. So create a new layer above all the other layers, set this layer to overlay filled with neutral color, 50% grey.
Now activate the Dodge & Burn tool (O) and with the Range set to Midtones and Exposure of about 17%, paint some shadows and highlights.
Here is the layer in Normal mode:
And here is the preview of the layer in Overlay mode: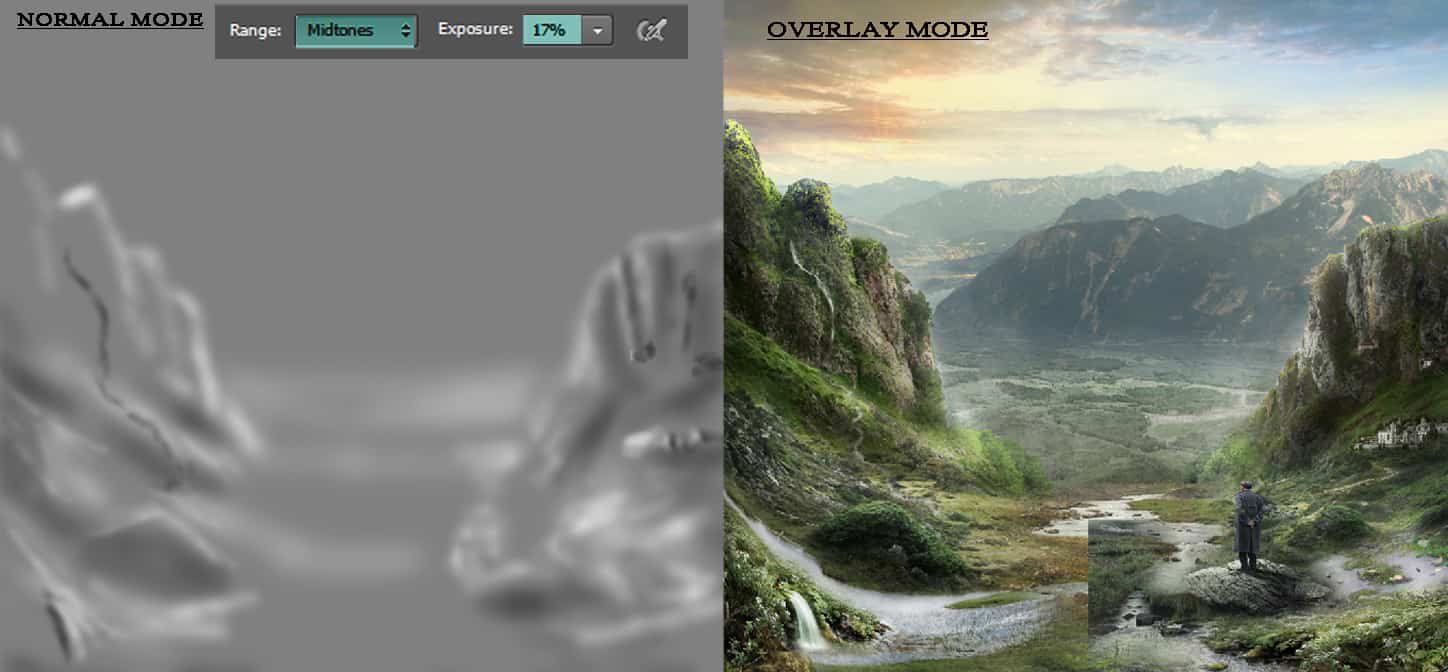 Step 51
Now open the bottle stock, extract it from the background with the Quick Selection Tool (W) and place it above the 'Shadow/Lighting' layer.
Duplicate the bottle layer and change the bottom one to Multiply and the top layer to Screen blend mode. It should look the same as Normal mode.
Step 52
Now create a layer mask for the bottom bottle layer (which is set as multiply) and with a soft brush of low opacity, mask away from inside the bottle to make it look slightly transparent as shown below:
Then create a Hue/Saturation layer in clipping mask above the multiply mode bottle and make Lightness to -100.
Fill its layer mask with black (Alt+Backspace), and the with the foreground color set to white, paint back in where we want the shadows of the bottle, around the mouth and thick parts of the glass.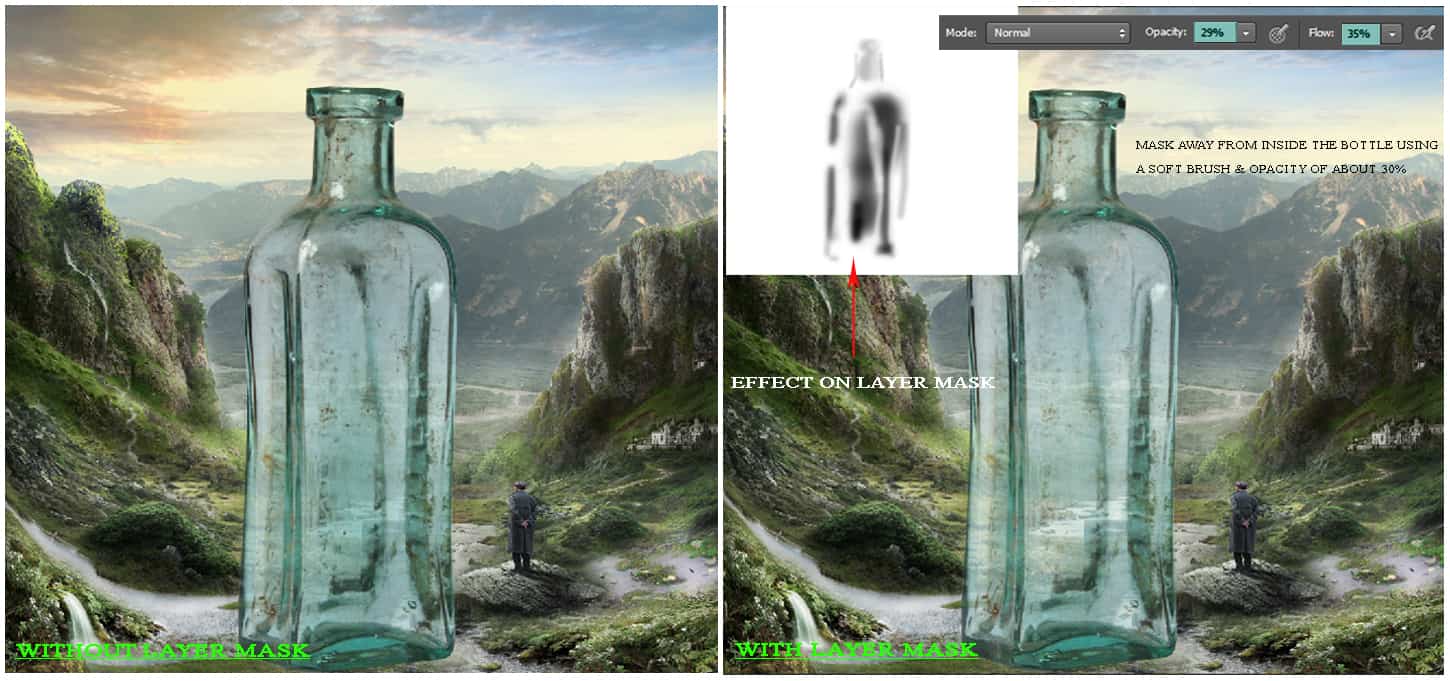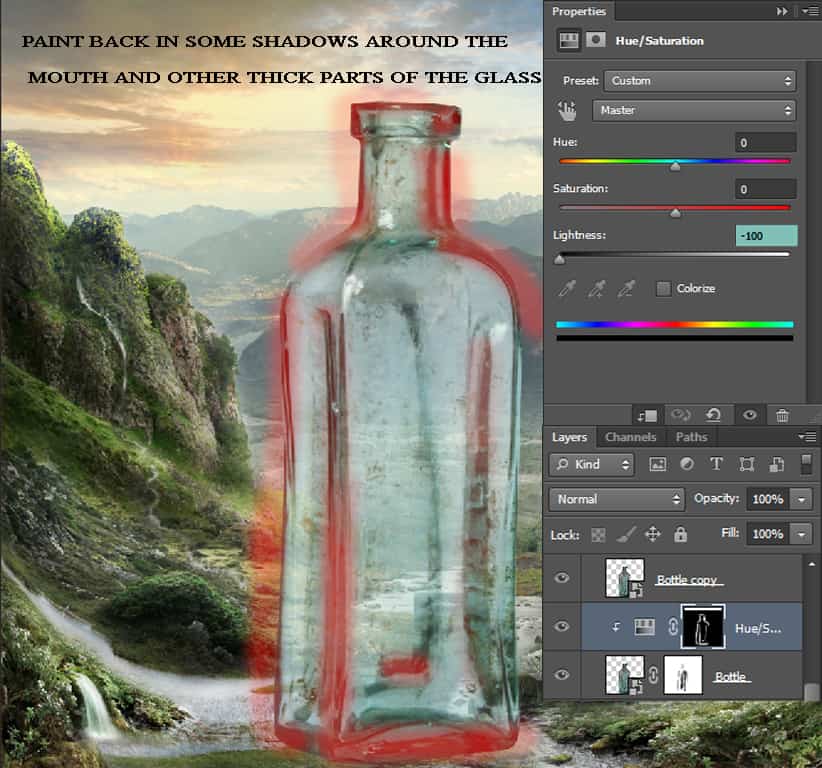 Step 53
Now select the top bottle layer (which is set on screen mode) and apply Inner Shadow layer style to it to create some lighting effects.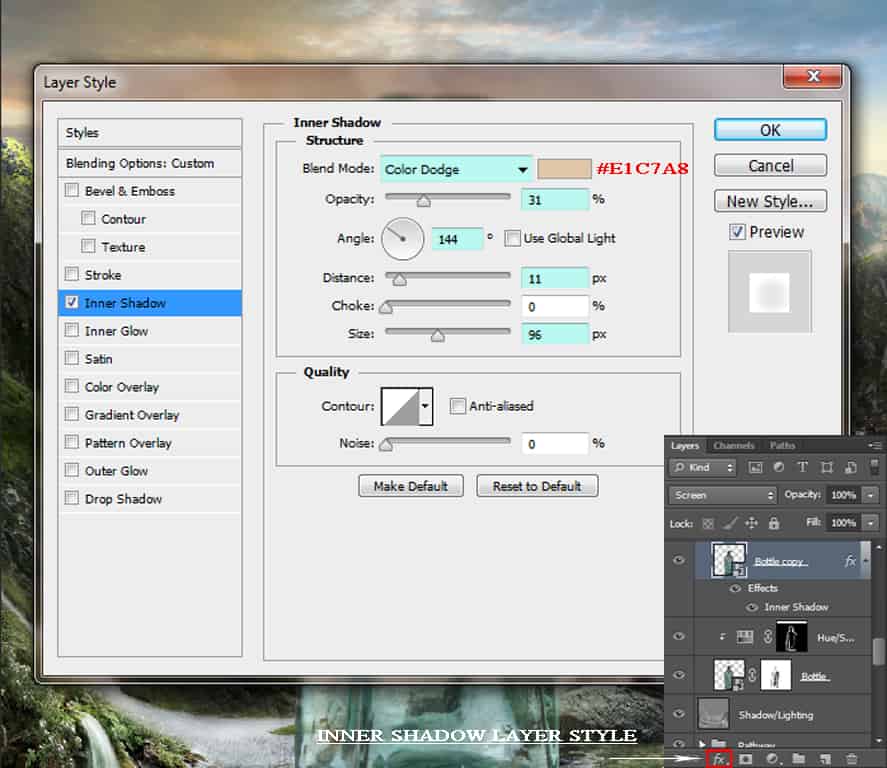 Step 54
Make a new layer below the first bottle layer (the one on multiply mode) and name it 'Shadows'. We will paint some shadows for the bottle now.